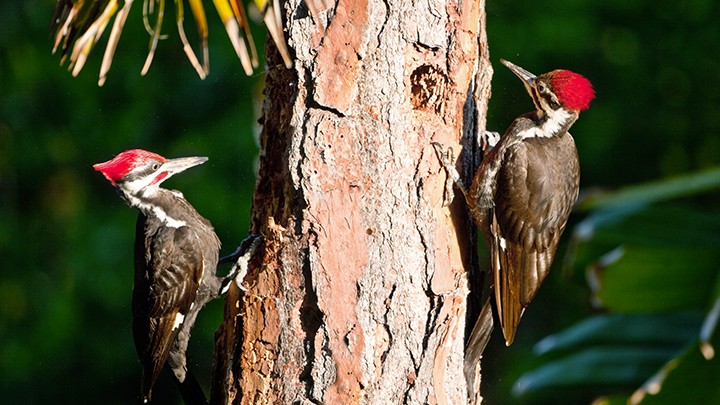 Two woodpeckers in Mexico were arguing over which of their countries had the toughest trees.
Ad. Article continues below.
The Mexican woodpecker claimed there was a Mexican tree no woodpecker had ever been able to peck. The Canadian woodpecker was doubtful, so the Mexican woodpecker dared him to try. The Canadian woodpecker took up the challenge and promptly pecked a hole in the tree. The Mexican woodpecker was amazed.
Following this, the Canadian woodpecker challenged the Mexican woodpecker to make an attempt on a Canadian tree that was said to be absolutely "impeckable".
The Mexican woodpecker accepted the challenge, so the two of them flew up to Canada. The Mexican woodpecker successfully pecked a hole in the tree. He barely even raised a sweat.
Both woodpeckers were confused. How was it possible for a Canadian woodpecker to peck a hole in a Mexican tree and a Mexican woodpecker to peck a hole in a Canadian tree when neither could manage the feat in his own country?
After considerable woodpecker ponderings, they reached a conclusion they both agreed on. As the saying goes, "your pecker gets harder the further you are from home".
Thanks to John Reid for sending this in. If you want to read some other great jokes, click here. Or to submit one of your own to share with the Starts at 60 community, click here.