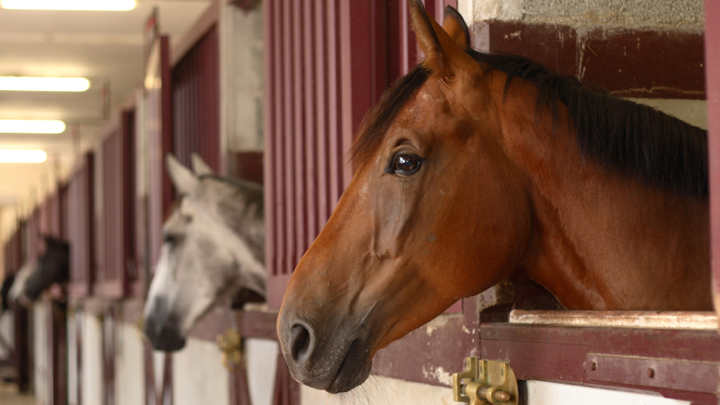 The day finally came when the jockey was married to his girlfriend. They had met when she was working as a stable hand and their romance began with a shared love of horses.
Ad. Article continues below.
At long last, after the reception, they arrived at their honeymoon hotel. Since their relationship until then had been old fashioned and chaste, they were keen to get to know each other much more closely in the Biblical sense.
Initially, there was some confusion about their booking and the manager intervened and said, "We have two suites available. Would you like the bridal?"  
"Oh no," said the jockey, "I'll just hold her by the ears until she gets the hang of it".
If you want to read some other great jokes, click here. Or to submit one of your own to share with the Starts at 60 community, click here.