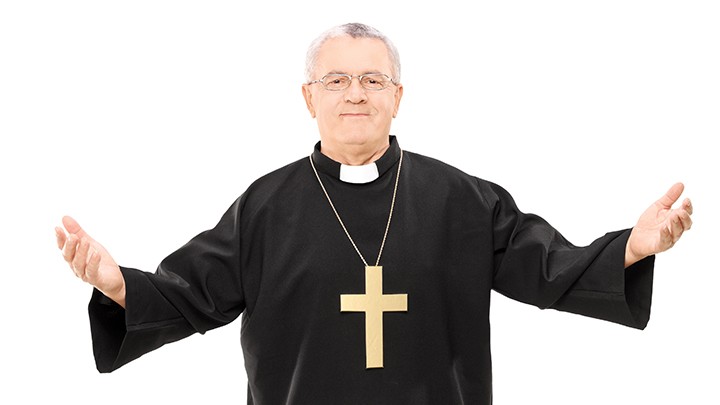 A local vicar stands outside his church in the rain, shouting at all who pass. He holds a messy, hand-written sign:
"THE END IS NIGH. TURN YOURSELF AROUND – BEFORE IT'S TOO LATE."
A car slows down beside him. The window lowers to reveal a furious driver.
"You religious nutters should leave us alone. People don't need your lectures".
Before the vicar can respond, the motorist screeches off, spraying the poor priest with muddy water.
Seconds later, he hears a huge screech and a loud splash. The local shopkeeper across the road runs out in alarm.
Ad. Article continues below.
The vicar shakes his head sadly. "That's the third one this morning," he says. "Why don't they listen?"
"Er, I have a one little suggestion, Father."
"Yes?"
"Do you think… maybe… the sign could just say 'Bridge Closed'?"
Thanks to Eddie for submitting this joke! Got your own favourite you'd like to share? Click here to submit!