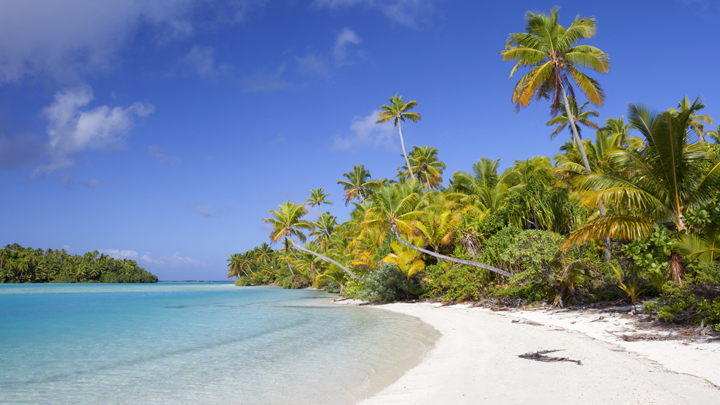 A dreadful hurricane capsizes a cruise liner and an investment broker washes ashore on a deserted island. It seems he must be the only survivor. He lives on fresh water, yams, coconuts, bananas and fish.
He survives for several months and then one day he sees the most incredibly beautiful blonde coming around the point in a rowing boat. "Somebody else on this island!" she calls out. "I can't believe it. Were you on the cruise ship?"
"Yes," he replies. "Where are you? On the other side of the island?"
"I've been there since the storm. I managed to salvage a bit of wreckage and live pretty well". She invites him to come with her and they row around to the far side of the island.
True enough, she has made a comfortable lean-to with timber that washed ashore. The roof is thatched with palm leaves while the sides are walled with broken packing cases and other suitable flotsam. Other items she has managed to salvage are a table, a couple of chairs, a box containing a gross of wine, some amount of crockery, several barely damaged books, candles and even a box of matches.
Ad. Article continues below.
"Come in," she invites him then excuses herself so she can go through to a second room and slip into something more comfortable. "I was fortunate enough to find a trunk with a whole lot of really lovely clothing. Now I have company, I really would like to dress for you".
A few minutes later, she comes back into the room dressed in a sheer negligee. With a coquettish smile, she says, "I bet there's something you're longing for, something you've missed so badly these past few months…"
"Oh hell," exclaims the man. "Don't tell me you've got the internet, too…?!"
Thanks to John for sending this one through! If you want to read some other great jokes, click here. Or to submit one of your own to share with the Starts at 60 community, click here.