The cross-dressing assistant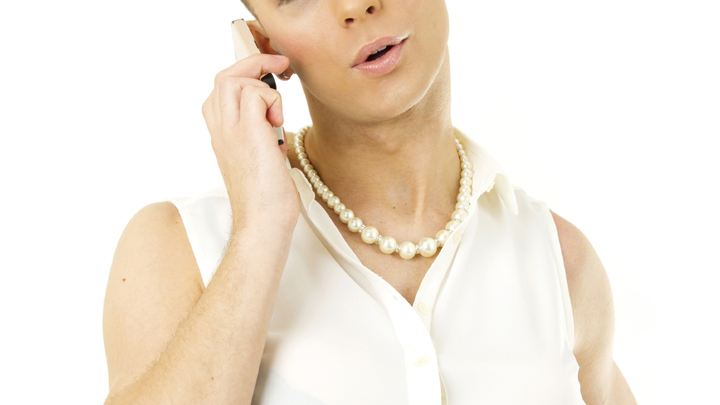 When her husband died and left her their 1000 square mile station, the widow soon realised she could never manage it with just the station hands. She advertised for an experienced manager but only got two replies. When she interviewed them, a hard decision had to be made.
Tall and particularly attractive, the widow decided against the first applicant. Although experienced, he was obviously a heavy drinker and a lothario. The second one was a cross-dresser but she felt safer with him.
The new manager started and soon settled in. They worked very well together. In no time at all, he'd been there six months and had not taken a break. When asked, he said all he wanted was an evening in the nearby town. He left with the comment that he'd be back around 10-ish.
The widow sat up awaiting his return. Ten o'clock came and went, eleven, and then, just after midnight, in he came. Sitting there with a glass of wine, the widow said to him, "Come on in. How about you take off my boots…" He did.
"…and my socks."
Ad. Article continues below.
"Unbutton my shirt…"
"Now unclip my bra and take it off."
The manager did all of this. Next, she asked him to remove her trousers.
"All right, you can take off my cottontails now… and if I ever find you in my clothes again, I'll sack you!"
Thanks to John for sending this one through. If you want to read some other great jokes, click here. Or to submit one of your own to share with the Starts at 60 community, click here.