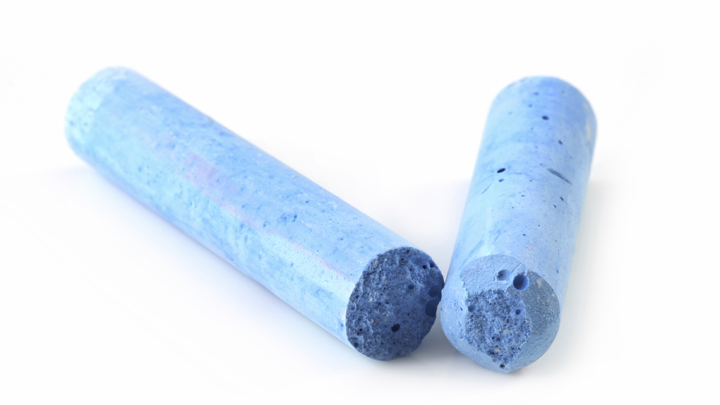 Dan was driving home from work on a very wet night. Out on the freeway he saw a woman with a flat tyre, having trouble fitting the spare. He stopped and helped her but by the time he'd finished, they were both soaked through. The woman said she lived nearby. He'd better drive to her place and dry off before heading for home.
Ad. Article continues below.
They got to her place. He used her bathroom to change out of his wet gear and into a spare dressing gown. The woman was so grateful. After a warming brandy, one thing led to another and they ended up in bed. Before he realised, it was almost midnight!
Hopping out of bed, Dan grabbed his clothes, now dried in front of a gas heater, and dressed. About to leave, he asked the woman if she had blue chalk. She replied yes, as a school teacher, she had several different chalks. He took the blue one offered and rubbed it over each ear. Once done, he left for home.
Dan's wife was sitting up waiting for him. After delivering a sermon about time, responsibility and spoiled meals, she asked where the hell he'd been all night. A tired Dan explained about the woman, the flat tyre, stopping to help, going to the woman's place, having a brandy, then ending up in bed with her. His wife became as angry as he'd ever seen her.
She stood up and shouted at him, "Don't lie to me, you horrible man. You've been out at the pub playing snooker with the boys. I know! I can see the marks over your ears where you've had the chalk!"
Thanks to John for sending this one in! If you want to read some other great jokes, click here. Or to submit one of your own to share with the Starts at 60 community, click here.