The breakdown isn't what it seems!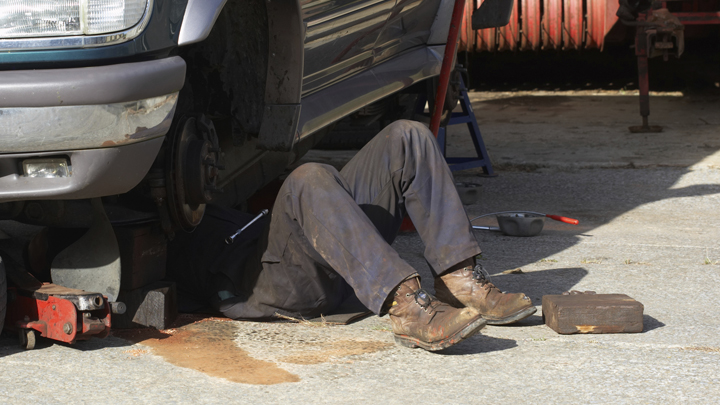 A married couple drove into the Hills Shopping Complex, only to have their car break down in the car park.
Ad. Article continues below.
The husband told his wife to go ahead and do the shopping while he fixed the car. Sometime later, the wife returned to find a small knot of tittering people surrounding the car.
Looking down, she saw a pair of legs stretched out underneath the chassis with shorts, but no underpants. Not to put too fine a point on it, things were hanging out.
Unable to stand the embarrassment any longer, the wife dutifully stepped forward and promptly tucked everything back into place. On regaining her feet the wife looked across the car bonnet and found herself staring at her husband standing idly by. The repair man had to have three stitches inserted in his head.
Thanks to Dorothy for sending this one in. If you want to read some other great jokes, click here. Or to submit one of your own to share with the Starts at 60 community, click here.