Tell us your 'Top five for Friday" - Hollywood Hunks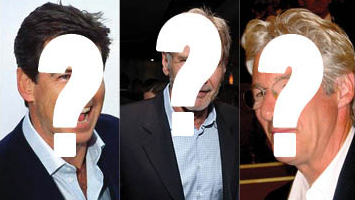 These five Hollywood men are proof that some things do get better with age. Before they are replaced by fresh-faced, upcoming stars, lets take a moment to appreciate some of the best looking men in Hollywood aged over 60. From 60 to 86, these men are the original heart breakers and are all classified as seniors. Active over 60 ladies, enjoy!
1. Pierce Brosnan, 60 
Pierce Brosnan is a new addition to the over 60 family. The Irish actor captured hearts all over the world with his leading role in "James Bond" from 1995 to 2002. He had leading roles in "Mrs. Doubtfire" (1995) and "Mamma Mia" (2008). He is a passionate environmental activist and we're 99% sure his smile has played a big role in his success!
Ad. Article continues below.
2. Richard Gere, 64 
Richard Gere is an American actor who rose to fame as an iconic "sex symbol" in the 1980 film "American Gigolo". From there, he lead films such as "Pretty Woman" (1990), "Runaway Bride" (1999) and "Chicago" (2002). He took up Buddhism and his spiritual work with Buddhists in Tibet and he was presented with a traditional Khata by the 14th Dalai Lama in 2007.
Ad. Article continues below.
3. Harrison Ford, 71 
Harrison Ford has been labelled number one on Empire's "Top 100 Movie Starts of All Time" list. He is the third highest grossing actor in American history and his rise to fame was the result of his attractive performances in "Start Wars" (1977-1983), "Indiana Jones" (1984-2008) and "The Fugitive" (1993).
Ad. Article continues below.
4. Robert Redford, 77 
Robert Redford oozes charm and his performances in the 1974 "Great Gatsby" and "Out of Africa" (1985) cemented his position as one of the most handsome men in Hollywood. He has received numerous awards over his career, notably a Lifetime Achievement Award in 2002 at the 74th Academy Awards.
Ad. Article continues below.
5. Roger Moore, 86 
The English actor had his time in the spotlight while he was cast as James Bond from 1973 to 1985. Roger used his fame as leverage for charity organisation, UNICEF, and in 1999 he was made a Commander of the Order of the British Empire and in 2003, was advanced to Knight Commander of the Order of the British Empire for his charitable work.
Who did we miss on the top five list? Tell us your thoughts on the handsome, attractive and heart-breaking senior men of Hollywood!