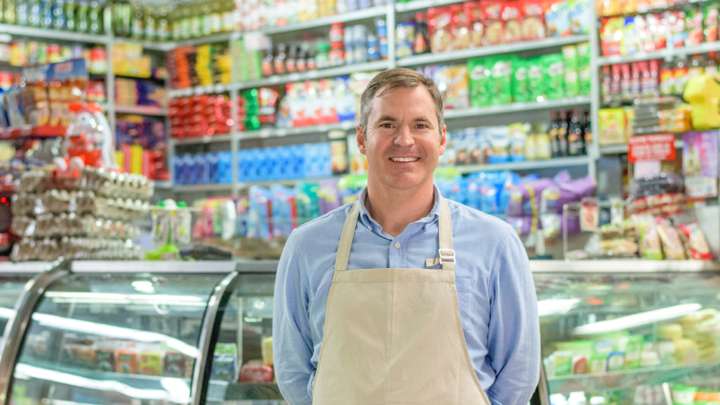 A new building went up on a suburban link road. It was a cluster of three shops with identical fronts. 
Ad. Article continues below.
A Greek greengrocer bought the first, telling the developer he would set up a nice fresh produce store. He chose the shop on the left so as to get the morning business. It would have a sign over the door that read, 'Con's Fruit and Veges.' 
A Chinese market gardener bought the one on the right. He told the developer he, too, would establish a fresh produce shop and expected to get the home-bound afternoon traffic. His sign over the door would read, 'Freshest Produce.' 
Old mate John bought the shop in the middle and said his intention was to have a fresh produce shop. The developer was a bit surprised and asked what signage he'd have above the door. John answered, 'Main Entrance'.
Classic Australian!
Thanks John for sending this through. If you want to read some other great jokes, click here. Or to submit one of your own to share with the Starts at 60 community, click here.