Hilarious short jokes about ageing!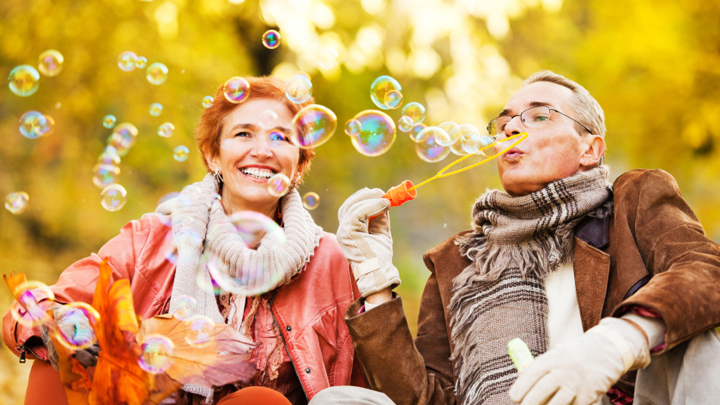 These jokes have had us cracking up! Which is your favourite?
Q: My wife is going through menopause. What can I do?
A: Keep busy. If you're handy with tools, you can finish the basement or shed; when you're done you'll have a place to live.
Q: How can I increase the heart rate of my 60+ year old husband?
A: Tell him you're pregnant.
Ad. Article continues below.
Q: Where can men or women over the age of 60 find young, sexy members of the opposite sex who are interested in them?
A: Try a bookstore, under fiction.
Q: How can you avoid spotting a wrinkle every time you walk by a mirror?
A: The next time you're in front of a mirror, make sure you're not wearing your glasses.
Q: Why should 60+ year old people use valet parking?
Ad. Article continues below.
A: Valets don't forget where they park your car.
Q: Is it common for 60+ year olds to have problems with short term memory storage?
A: Storing memory is not the problem, retrieving it is the problem.
Q: As people age, do they sleep more soundly?
A: Yes, but usually only in the afternoon.
Ad. Article continues below.
Q: Where do 60+ year olds look for fashionable glasses?
A: Their foreheads.
Q: What is the most common remark made by 60+ year olds when they enter antique stores?
A: "Hey! I remember these!"
Q: What is a 60+ year old's most frequent thought when going from one room to another?
Ad. Article continues below.
A: "What did I come here for?"
Q: What is the most effective form of birth control for people 60 and over?
A: Nudity
Thanks Fran! If you want to read some other great jokes, click here. Or to submit one of your own to share with the Starts at 60 community, click here.