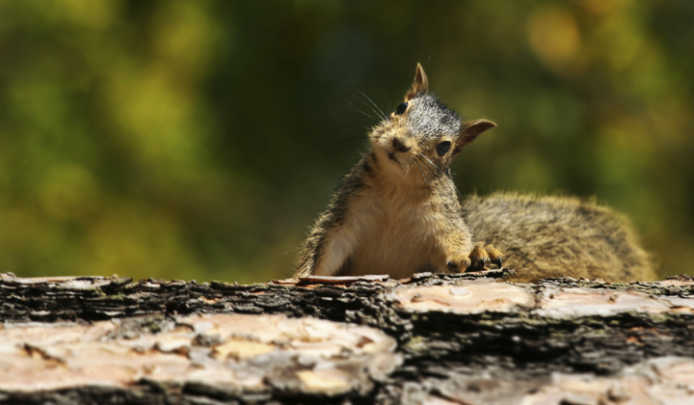 Armies from around the world were in North America competing in camouflage trials. Soldiers from all competing armies went into a field and a panel of top brass attempted to spy them out.
One by one they were eliminated until only the Americans and the Australians remained. The generals commanded their men to go out and do their best for the pride of their country. The adjudicating panel assembled and observed the field but even after several minutes failed to see anyone or anything until, all of a sudden, an Australian soldier jumped up and hastily undressed.
The Yanks won!
The Australian general tore strips off the young soldier. "What the @#$% hell was that all about…?!"
The soldier apologised, saying he became concerned when a couple of squirrels began to play around his legs.
Ad. Article continues below.
"That shouldn't have been any sort of a @#$% problem!"
"No, sir, not especially, but then they managed to get inside my leggings. As soon as they did, they ran up my legs".
The general was red in the face. "You are an Australian soldier, son. Something like a couple of @#$% squirrels in your trousers shouldn't cause you to break!"
"It wasn't that, sir," the young man explained. "I'm afraid I panicked when I heard them say, 'Will we take them with us or crack them here…?' "
If you want to read some other great jokes, click here. Or to submit one of your own to share with the Starts at 60 community, click here.