Defy the down, down, down of gravity

An older person looks like an older person because gravity and a breakdown of collagen and elastin under the skin has caused sagging and it can't be helped.  The neck sags and wrinkles, the face sags – and as you move into your 70's the torso sags into folds, and it's goodbye to the two piece swimsuit.  Don't be depressed.  Help is at hand.
Create the optical illusion
To improve the saggy look of your face when in repose, try to get into the habit of turning up the corners of your mouth. You may think that you look faintly inane, but you really don't – just a facelift effect.  Now smile, smile, smile.
Choose a hairstyle that sweeps up at the temples and takes ten years off. You will instantly make yourself look more glamorous.
Extend lipstick on the bottom lip upwards to the very corners and finish lipstick on the upper lip a little before the corners, as much as half an inch. This will give Cupid's bow shaped lips and an up, up, up looking mouth.  Now smile, smile, smile.
Upward sweeping earrings are more antigravity than drop earrings.
Don't let the outer ends of eyebrows extend down too far. Remember, a millimetre here, a millimetre there is the difference between ordinary and beautiful.
TIP:  Take care when removing face masks and make-up not to pull the skin severely from the face.  This just assists gravity to cause sagging.  Use a wash-off face mask.
Cosmetic injectables
Ad. Article continues below.
Cosmetic injectables are good, and I like to use them here and there to give an up, up, up look.
A little filler in the cheekbone area plumps the cheeks just enough to smooth out sagginess under the eyes.
Filler around the corners of the mouth helps and injected into the marionette lines beside the nose, and each side of the chin gives a brilliant result – very up, up, up.
A Botox injection in the eyebrows creates a lift effect around the eye area – opens up the eyes and reduces creases along the eyelid. My favourite at the moment.
The filler will last about a year, but sadly Botox will only last three months.  Prices vary from salon to salon but allow between $1,000 to $2,000 depending on how far you go.
Lingerie helpers
Elastic panties are good (but not under slacks and jeans and not too tight at the waist or you will bulge over).
Bra extenders help to minimise bulges.
Ad. Article continues below.
Look in the mirror.  Wipe off your "mirror face" and let your face fall into a relaxed mode.  Notice how grumpy you look – like so many of your friends and the strangers that you see when they are not animated; talking and laughing.  The best optical illusion to defy gravity is a smile, so quirk up the corners of your mouth – see the difference?
Cultivate the up, up, up of a smiley face.
Would you try any of these? Have you got any tips to ad?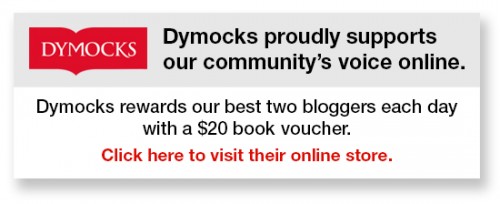 To write for Starts at 60 and potentially win a $20 voucher, send your articles to our Community Editor here.