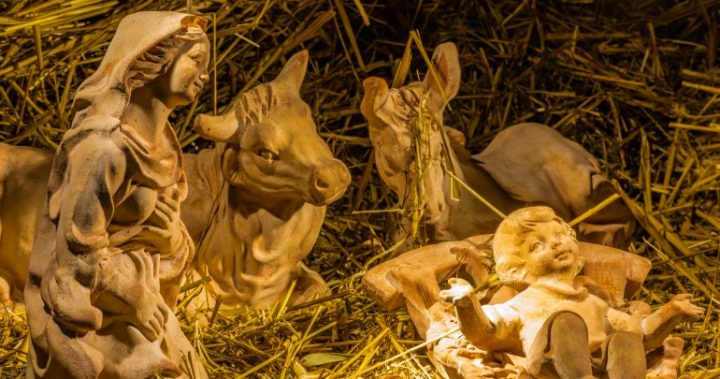 It was coming up to Christmas and Sammy asked his mum if he could have a new bike. She told him that the best idea would be to write to Santa Claus, but Sam, having just played a vital role in the school nativity play, said he would prefer to write to the baby Jesus.
His mum told him that would be fine.
Sam went to his room and wrote: "Dear Jesus, I have been a very good boy and would like to have a bike for Christmas."
But he wasn't very happy when he read it over, so he decided to try again and this time he wrote: 'Dear Jesus, I'm a good boy most of the time and would like a bike for Christmas.'
He read it back and wasn't happy with that one either. He tried a third version.
Ad. Article continues below.
'Dear Jesus, I could be a good boy if I tried hard and especially if I had a new bike.'
He read that one too, but he still wasn't satisfied.
Sammy decided to go out for a walk while he thought about a better approach. After a short time he passed a house with a small statue of the Virgin Mary in the front garden. He crept in, stuffed the statue under his coat, hurried home and hid it under the bed. Then he wrote this letter.
'Dear Jesus, If you want to see your mother again, you'd better send me a new bike.'
If you want to read some other great jokes, click here. Or to submit one of your own to share with the Starts at 60 community, click here.