Be careful what you wish for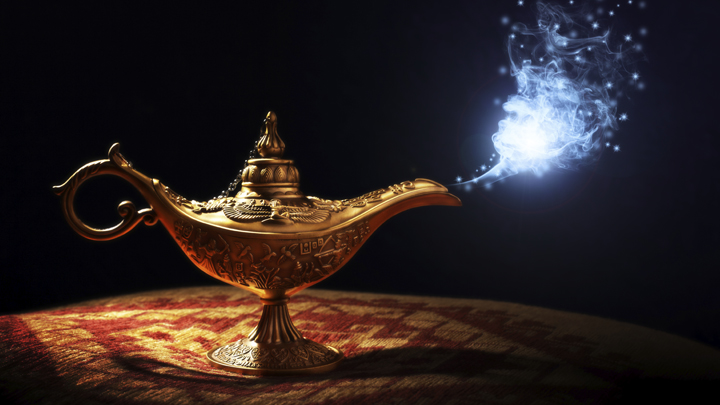 A woman enters an antique shop and finds what looks like a magic lamp.
She starts rubbing it and, surprise, surprise, a genie emerges in a puff of smoke.
The genie says he can fulfil the woman's most profound wishes.
She looks at him and says she desperately loves her husband. Will the genie grant the following wishes:
Ad. Article continues below.
– that he will have eyes only for me;
– that he looks at me with interest;
– that I will be the only one in his life;
– that when he gets up in the morning he takes me everywhere he goes.
Suddenly,
* * * POOF * * *
The genie turns her into an iPhone 6!
Thanks to John for sending this one in. If you want to read some other great jokes, click here. Or to submit one of your own to share with the Starts at 60 community, click here.