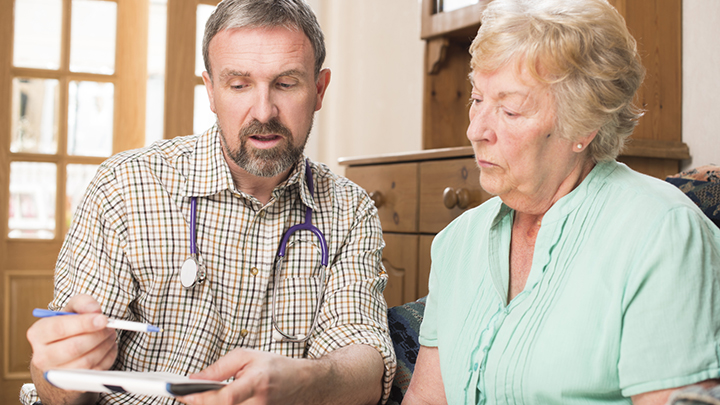 A man went to the doctor for a check-up and his wife came along.
Ad. Article continues below.
After the exam, the doctor pulled the wife aside and said,
"Your husband has a very serious disease, which can be aggravated by stress. You must follow a certain regimen, or else your husband will die. Each morning, fix him a big, nutritious breakfast. You must always be pleasant and do everything to keep your husband in a good mood. Don't overwork him. Don't burden him with your problems. Most important, make love to him daily…twice a day on the weekend. If you do all this, your husband should regain his good health".
Afterward, the husband asked the wife, "What did the doctor say to you?"
She said: "The doctor says you're going to die".
If you want to read some other great jokes, click here. Or to submit one of your own to share with the Starts at 60 community, click here.