John Cleese turns 76 today! Here are some important life lessons we've learned from him...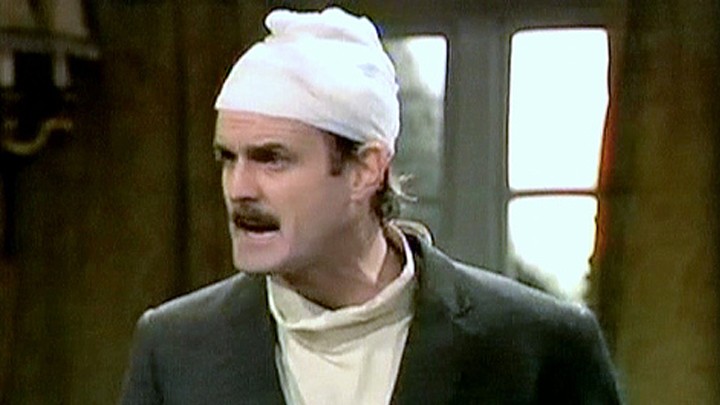 He's made us laugh in Monty Python, Faulty Towers, A Fish Called Wanda and countless other roles – but John Cleese has some serious words sure to resonate with anybody over 60.
Read his thoughtful, charming words below, and tell us: does this advice apply to you?
Lesson one: it's okay to let go of relationships
"I just think that sometimes we hang onto people or relationships long after they've ceased to be of any use to either of you. I'm always meeting new people, and my list of friends seems to change quite a bit".
Lesson two: time makes everything funnier.
Ad. Article continues below.
"Because what I've found, as you get older, you really worry about things less. You just don't get thrown the way you used to when you're young. And so my perspective, when I look back on events that I probably found upsetting at the time, is that I find it hard to take them seriously. You see what I mean? Because you really do worry much less about things as you get older. So when I think of the evenings when I sat and moped around because I'd just been dumped by the latest girlfriend, now I giggle instead of feeling distraught and…worthless". (Boing Boing)
Lesson three: there are more important things than reputation and success.
"I think people sometimes are less productive as they get older because it's easy to see that work is just part of life, not the whole of it. When you're in your thirties and making your way, your career is enormously important, but at a certain point you let go of the need to impress yourself on the world, create a reputation, and inflate your ego, and you start enjoying other things". (Harvard Business Review)
Lesson four: retirement shouldn't mean ruling out work.
"I'm available for anything that will enable me to buy a house in London with a garden". (Entertainment Weekly)
Ad. Article continues below.
Lesson five: always look on the bright side of death.
"I have only got five or six years left and I will be gone. I won't have to worry about ISIS or Ebola; I am looking forward to it. Most of the best people are dead – I will be in excellent company having a wonderful time". (The Mirror) 
Are you a John Cleese fan? What's your fondest memory of his work? And which of these quotes resonates with you the most?