Joan Rivers' daughter Melissa shares beautiful story about holding her mother as she died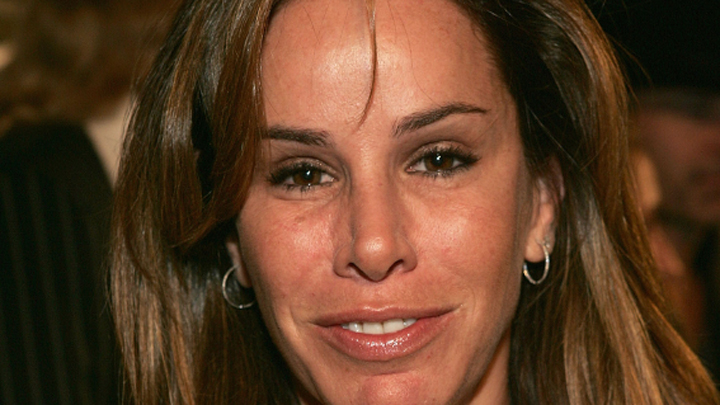 In September last year, the world lost one of its most revered and respected comedians, Joan Rivers.
She left behind a legion of fans, but most of all, she left behind her adoring daughter and grandson.
This week, Melissa Rivers spoke to a UK talk show (This Morning) about life since her mother passed away.
She told of her mum's final moments and said she had ensured everything was exactly how she'd have wanted it.
"I made sure that she was in no pain and surrounded by those that she loved and that loved her the most, and that she looked amazing, and the room was filled with flowers and music and I got into the bed and held her for a while. It was very peaceful.
Ad. Article continues below.
"One of the greatest gifts she gave me was that I was able to say goodbye and not question our feelings for each other. There was no unfinished business between us". This is line especially is poignant for anyone who has lost a family member and were there, in that moment".
Joan died, aged 81, following surgery complications during a minor throat procedure and ten months on, and now, her family is taking it day by day.
"I'm coping… Cooper [my son] is coping very well and we are figuring out the new normal… it just takes time," she said. Cooper was just 15 when he lost his grandmother.
"There were ups and downs and conflict and being the best of friends, the biggest and best teammates, as well as wanting to throttle each other half the time! I think that's what people really responded to with all of our work on the red carpet, Fashion Police and the reality show, how truly normal our relationship was and something in it that everyone can relate to,' she said.
Ad. Article continues below.
"I've found that in the last 10 or 11 months I've become more like her in that I am less tolerant! I've had a couple of those moments where I've gone, "oh dear God, I've become her" which is every child's nightmare", she laughed.
Tell us, did you get a chance to say goodbye to your loved ones when they died?