Jimmy Barnes receives abusive messages after texting the wrong person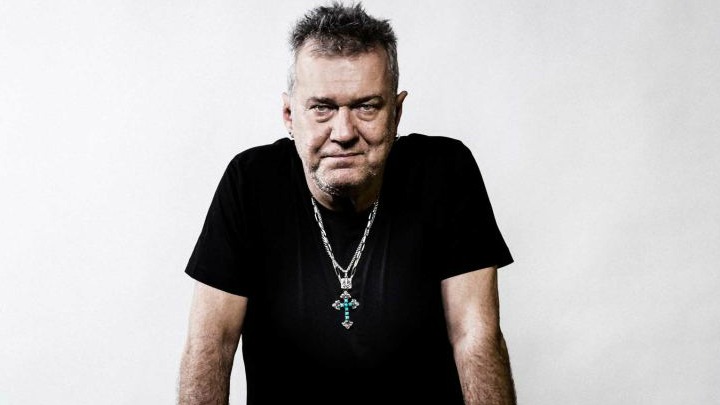 Jimmy Barnes may be one of the biggest rock stars in the country, but that doesn't mean he's immune to abuse from strangers.
Jimmy revealed he sent a text message to his friend Bernard Fanning, the lead singer from Aussie band Powderfinger, only to receive a hateful reply.
The rocker uploaded a picture of the exchange showing his beautiful message of support for Bernard ahead of the release of his new album and the harsh response he got back a few minutes later.
Jimmy's message read: "Hi mate, Jimmy Barnes here. Just wanted to wish you all the best with the new album. I've heard the single and it sounds great. I'll be buying it today. All the best my friend. JB."
Underneath is the reply, which said: "Who is this? And how did you get my number? Please STOP texting me or I will report you to the police, this is the second time you've done this…go away."
Ad. Article continues below.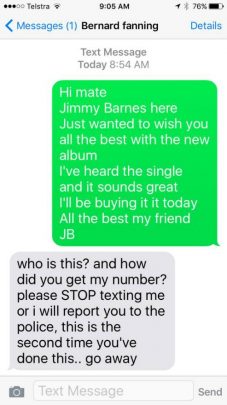 Despite it's harsh tone, Jimmy thankfully decided to see the funny side of the whole thing saying."Tried to text my good mate Bernard Fanning to wish him all the best for his new album which is out this Friday, and got this bloke instead. Whoops."
Jimmy's fans jumped on the post saying they wish he would text them by accident!
"Change of number?" wrote one. "I reckon you should ring this guy and say it is no joke and you really are Jimmy Barnes! I would love a text/call from Barnsey!"
Have you ever had a similar mix up? Would you like a nice accidental message from Jimmy?