Jeremy Clarkson's going to be paid how much?!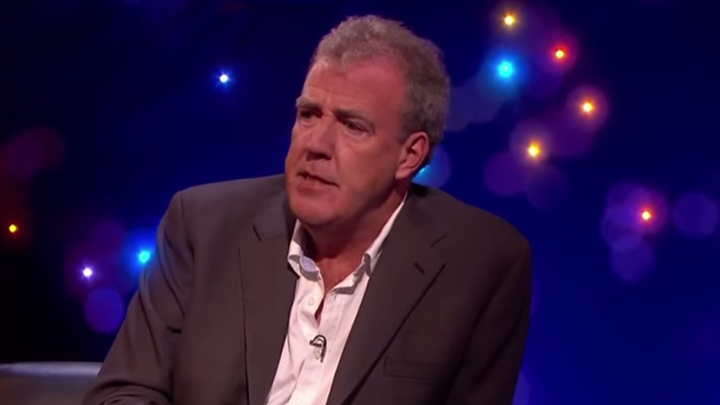 It was only earlier this year that Top Gear co-host Jeremy Clarkson physically assaulted one of the show's producers, and now, despite his appalling record, book giant-cum-production company Amazon are willing to take a risk on him…
A $21.6 million risk.
The shocking figure comes just weeks after Clarkson and his former Top Gear co-hosts James May and Richard Hammond's successful tour around Australia – clearly he's impressed someone important.
The three popular car show personalities have all signed a huge deal with Amazon to create a new program around their favourite toys.
According to the Financial Times, sources say the deal signed by the former hosts of the popular BBC car show calls for Amazon to spend a reported $250 million into 36 episodes over three years.
Ad. Article continues below.
To be fair, Guinness World Records did give Top Gear the title of the most watched factual TV program in the world – it had more than 350 million weekly viewers in its prime. But should a bully be rewarded so handsomely?
Sources say Clarkson along will earn roughly $46 million over the life of his new contract, making him one of the highest-paid TV hosts in Britain.
And the highly-publicised fight with the producer came after many other incidents involving Clarkson, who including more than a handful of racist, sexist, and culturally insensitive comments.
We want to know your thoughts tonight: should Jeremy Clarkson come back on our screens regardless of how much it costs? Or is it an exorbitant price for someone who has been marred with controversy time and time again? Is it worth the risk?