Jane Fonda wows at the Grammys with slim figure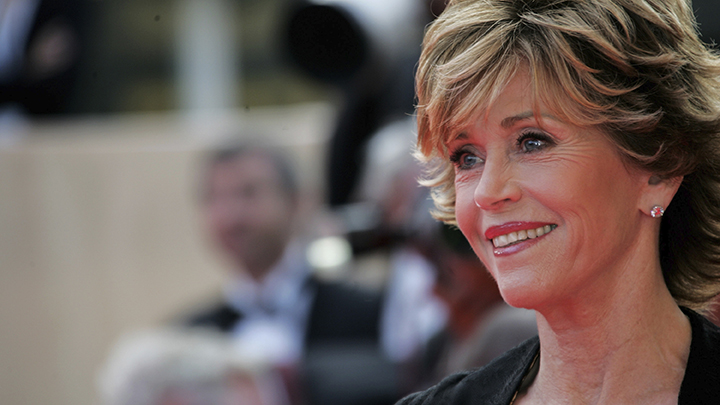 You wouldn't know it, but Jane Fonda is 77. Yes, 77 and still looks absolutely fabulous.
As she walked down the red carpet at the Grammy Awards in Los Angeles yesterday, all eyes were on the screen siren.
Jane looked stunning in an emerald jumpsuit and was ever the Hollywood royal with gold statement pieces to accentuate her figure. It looks like her years of workout videos really helped her stay in shape!
She walked along with her partner Richard Perry, who stuck by her side as she was photographed from all angles.
Take a look at the photos and tell us, what do you think? Is this a good look for Jane Fonda? 
Ad. Article continues below.