Jane Fonda uses disabled parking permit to break society's stigmas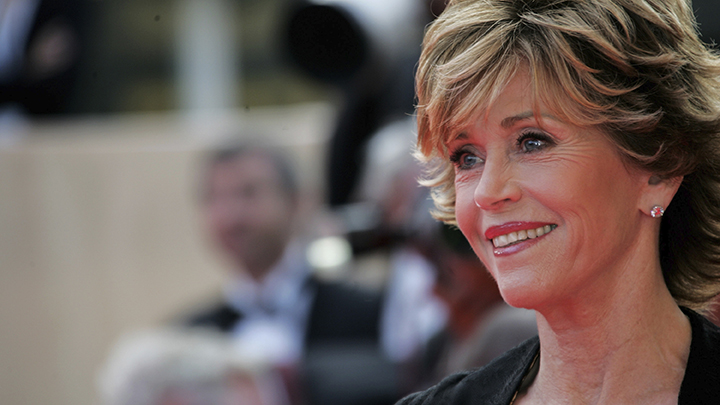 Jane Fonda has always looked younger than her years but it was something subtle she did in the last couple of days that made us realise she is just like us.
After hip, back and knee surgeries, Jane is doing well to disguise the agonising pain she must feel. She was spotted taking her disabled parking permit off after a night out, breaking the stereotype that you have to look disabled or feel disabled to display a permit to park.
Out for a dinner at West Hollywood restaurant Craig's, the popular actress took her permit off her mirror casually and with a smile. She didn't seem fazed by the paparazzi and snapped with her little dog Tulea in tow.
The star was enjoying an upmarket dinner date with her partner Richard Perry, and was dressed in a stunning black jumpsuit. She accessorised with a bandana and choker necklace, which looked fantastic.
Jane Fonda has previously told of multiple operations on her back, knee and hip, and as a consequence she now has a fake knee and titanium hip.
Ad. Article continues below.
"I have a fake knee, I have a fake hip, I've got a lot of metal in my back – it's a field day at the airport. My body hurts almost all the time. But I am not my aches and pains. I feel great and I am positive.
She likes to take it easy and said, "Instead of running, I walk. Instead of 20lb weights, it's 10, or eight".
Jane is currently starring in the successful Netflix series Grace & Frankie, which has just been renewed for a second series.
In the show, Jane plays Grace, a retired model and businesswoman, who after finding out that her husband is gay moves in with her husband's new lover's ex wife Frankie – we've seen it and think it's hilarious!
Share your thoughts below.