See Jane Fonda's startling transformation into a wild diva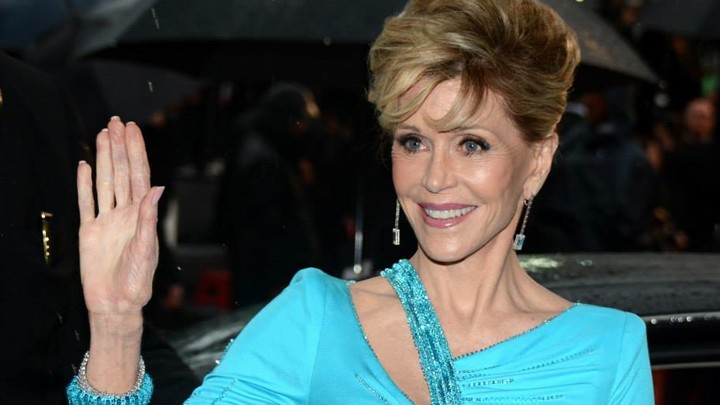 In recent years, we've gotten used to seeing Jane Fonda as the epitome of poise and understated style. Now she's returning to her more wild side.
In the upcoming film Youth, Fonda takes on a whole new persona: a brassy-blonde diva who clearly has a chip on her shoulder.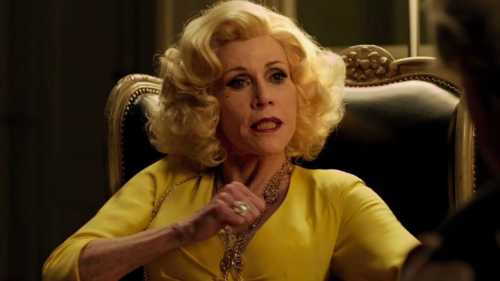 "I don't owe anybody anything, I did it myself," she spits in the newly released trailer for the film.
Fonda co-stars with Michael Caine and Harvey Keitel in Youth, which was one of the most highly regarded films at this years Cannes festival.
Ad. Article continues below.
Watch the new trailer below. The video focusses on Caine, who is tipped for an award for his performance, but it's worth it just to see more of Jane in that outrageous wig.
Caine plays Fred, an acclaimed composer and conductor, who is grudgingly "relaxing" at a Swiss retreat with his best friend Mick (Keitel), a renowned filmmaker.
While Mick scrambles to finish the screenplay for what he imagines will be his last important film, Fred has no intention of resuming his musical career.  The two men reflect on their past, each finding that some of the most important experiences can come later in life.
Ad. Article continues below.
Fonda plays actress Brenda Morel, who was once a very big deal. While the film studio is at pains to keep details of her character under wraps, reviews of her performance say Fonda steals the show.
Greg Ellwood from HitFix adored the film, saying Fonda's appearance in the third act of the film is "bolt of energy that hits the screen".
"[Director] Paolo Sorrentino has created a character in Morel that [Fonda] brings to life with a fireball of hatred. Morel's garish makeup and a wig that looks like it was bought straight off of Hollywood Boulevard immediately communicate how toxic this 'legend' is, but it's Fonda who transforms her scathing takedown of the narrow-minded movie industry into one of the film's most memorable moments."
Youth will be in cinemas from December.
Are you excited about this film? Who's your favourite: Jane Fonda, Michael Caine or Harvey Keitel?