Jane Fonda rocks a Barbarella-style outfit – wow!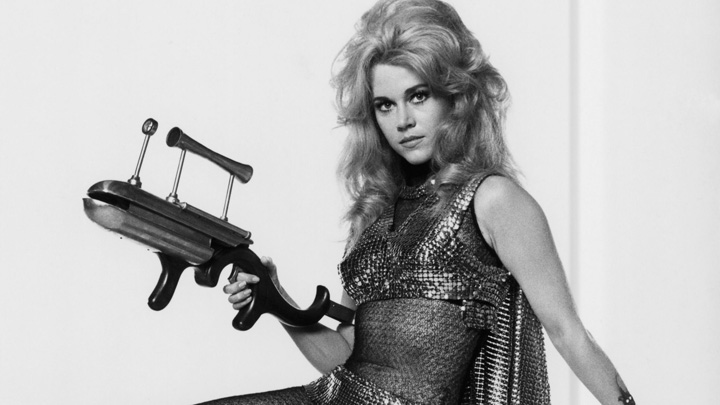 Jane Fonda should tell us where she found the fountain of youth – she looks incredible in the latest photos that were taken at the 101st Annual White House Correspondents' Association Dinner a few days ago.
The 77-year-old looked the spitting image of her raunchy character in Barbarella, the iconic 1968 movie that made Jane into an international sex symbol. She has proved she can still turn heads and look incredible in clinging fabrics.
It's hard to believe that it has been almost 50 years since Barbarella was released, as Jane looks every bit as sizzling as she did at 30.
It was a controversial sci-fi movie when it was released but has since become a cult hit. Fonda said at the time, "The main thing about this role is to keep her innocent. You see, Barbarella is not a vamp and her sexuality is not measured by the rules of our society. She is not being promiscuous, but she follows the natural reaction of another type of upbringing. She is not a so-called 'sexually liberated woman' either. That would mean rebellion against something. She is different. She was born free".
Jane is currently starring in the Netflix series Grace and Frankie.
Ad. Article continues below.
Take a look at the photos below and tell us: what do you think of Jane's sensual look? Does it suit her or should it stay back in the 60s?