Jamie Oliver leaves people scratching their heads after 'weird' comment about new baby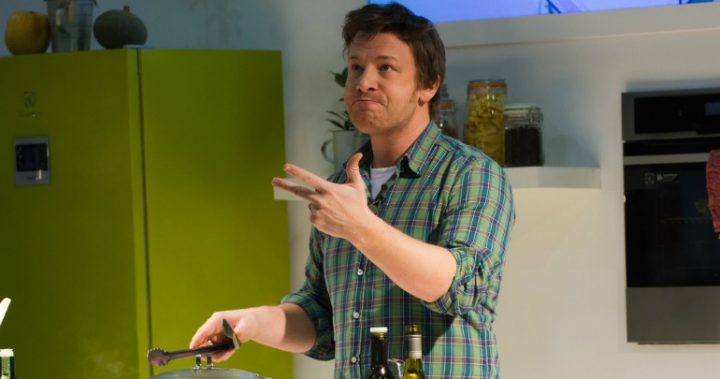 Celebrity chef Jamie Oliver has revealed the very strange wish he made after his fifth child, son River, was born only a few months ago.
Jamie was talking about life with a newborn when he made the candid confession that he wished he could have breastfed his baby.
"I think men feel a bit useless the first six months – I wish I had breasts and some milk, but I'm a bloody let down. Jools expressed a bottle so I did the 1.30am feed."
Ad. Article continues below.
While his intentions may have been good, any mother will tell you that breastfeeding isn't all sunshine and rainbows, right ladies?!
The pain, the difficulty and the mid-night wake ups… It's not something most mothers would wish upon their worst enemy!
For his part though, it's nice to know that Jamie wanted to be so hands on and wanted to help out in any way he could.
Ad. Article continues below.
"When you've had five children, there's experience – but you forget 75 per cent of it. As soon as that baby comes out, you're like: 'Oh s**t, what happens?' My missus is so hands-on, but even when it was time for the first bath she was a bit frightened. It's amazing to be back at the beginning again, though," he told The Sun.
River is the Olivers' fifth child, following Poppy, 14, Daisy, 13, Petal, seven, and five-year-old Buddy.
Do you think Jamie would change his mind if his wish actually came true? Do you remember going through that time with your children?