It's time to talk about mental health: TV stars band together for one-night-only show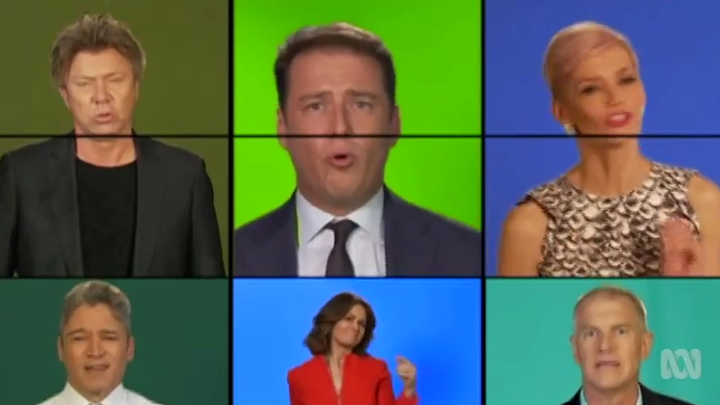 What if all your favourite TV stars could be on one show – that'd be pretty great wouldn't it? Well, tonight, it will become a reality when personalities from each network, plus comedians and musicians get together for a variety event.
Ad. Article continues below.
Friday Night Crack Up will be televised at 7.30pm on ABC tonight and coincides with ABC's Mental As program that has been supporting Mental Health Week.
So who will be on your screen? Sunrise's David Koch and Samantha Armytage; Channel 9 News presenter Peter Overton, Studio 10 co-host Jessica Rowe and Lee Lin Chin from SBS; The Project's Carrie Bickmore; Home and Away stars Nic Westaway, Alec Snow and Bonnie Sveen; The X Factor judges; MasterChef's Matt Preston; Missy Higgins, Tim Minchin and Shaun Micallef; among others!
The entertainment pool of talent will be on stage live for two hours and you can expect musical numbers, games, sketches and performances.
The host of the inaugural Friday Night Crack Up, Eddie Perfect said, "We have an unprecedented line-up of singers, actors, musicians, comedians and writers joining together despite their conflicting network affiliations, throwing caution to the wind and bringing their considerable gifts to the table in support of mental health. It's time to talk about mental health; an issue which eventually touches every single one of us. Might as well enjoy ourselves while we're at it".
See the teaser video below:

Will you be watching this evening? Who are you most looking forward to seeing? Tell us below!