It's been 39 years since we lost Elvis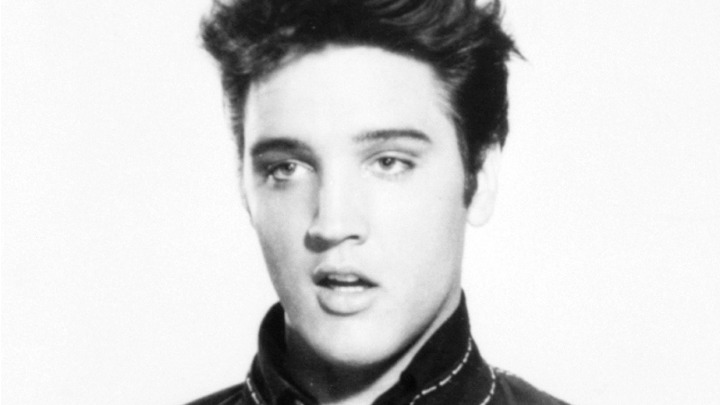 Today marks the 39th anniversary of the death of Elvis Presley, and what a devastating day it was when the world found out.
On August 16, 1977, Elvis Presley was found dead at the age of 42, in his Graceland mansion in Memphis, Tennessee. His early passing was mourned across the world, with legions of fans flocking to his mansion to pay their respects.
Few artists have left a legacy as monumental as Elvis has. In his lifetime, he was called "The King of Western Bop," "The Hillbilly Cat," "The Memphis Flash," and "Elvis the Pelvis," though only endured to this day: "The King of Rock and Roll."
As an artist, he managed to bridge the gap between country music and rock and roll like no one before. Although he's known as the King of Rock and Roll, Elvis' musical roots stem from the traditional country that he grew up listening to as a child.
On his 11th birthday, the King asked his mother for a rifle. Thankfully, she gifted him a guitar instead, and in turn, gifted the world one of the greatest musicians of Rock n' Roll.
Ad. Article continues below.
At 19, Elvis visited Sam Phillips' Sun Recording Studio to record a birthday present for his mother. The studio owner liked Elvis' voice and asked him to record a rendition of the R&B song, "That's All Right" for his Sun Records label. The recording topped the local chart, and within a year Elvis' contract was bought by RCA for a then-record of $40,000.
Elvis dominated the music charts from 1956 to 1958, ushering in the age of rock and roll with hit songs "Heartbreak Hotel" and the double-sided "Hound Dog"/"Don't Be Cruel." After appearing on The Ed Sullivan Show in 1956, audiences were divided with adoring teenagers and appalled parents. Critics especially took issue with Presley's sexually suggestive pelvis gyrations during his performances.
After an 18-month tour in the U.S. Army, serving in West Germany, Presley began changing his music style to feature less rhythm-and-blues, and more romantic ballads. He also retired from concerts to focus on a film career, all of which featured his musicality. By the end of the 1960s, Presley had few hit songs. "Burning Love" in 1972 was the last top 10 hit for Presley.
We thought we'd mark this occasion celebrating Elvis, with a few memories of the sensation. Share if you loved these songs!
Blue Suede Shoes (1956)

Ad. Article continues below.
Suspicious Minds

It's now or never (1960)

Are you Lonesome Tonight

Heartbreak Hotel

Do you remember hearing the news of Elvis' passing? What's your favourite musical memory of Elvis?