Is this the most awesome 92-year-old ever?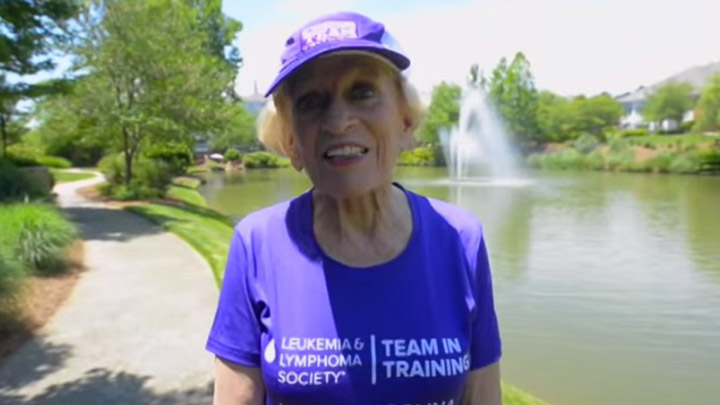 At 92 you'd expect to have slowed down quite a bit. My own grandfather at 92 had one of his legs amputated and was living a very sedentary life with heart complications too and an attitude that was worse than all of his health problems. But some 92-year-olds aren't quite like that. In fact, one woman from North Carolina in the United States has done something so incredible, we think she may be the coolest 92-year-old ever!
Harriette Thompson completed the Rock 'n' Roll Marathon in San Diego last weekend, finishing in an incredible 7 hours and 24 minutes.
According to Mashable, Rock 'n' Roll Marathon spokesman Dan Cruz says she looked strong at the finish. What Cruz failed to mention is that she also looked good doing it, making her way across the finish line while sporting a huge smile.
A cancer survivor, this is Harriette's 15th marathon and is now the oldest woman to ever complete a marathon.
We think she's pretty clever to be doing this and say well, done to you Harriette! You're giving us the motivation to get outside and do something awesome!
Ad. Article continues below.
Tell us, what is the coolest thing you've ever seen a 90+ year old do? What do you think is an awesome achievement completed by someone older than you? Share your thoughts in the comments below…