Is this KFC Mick Fanning shark attack parody going too far?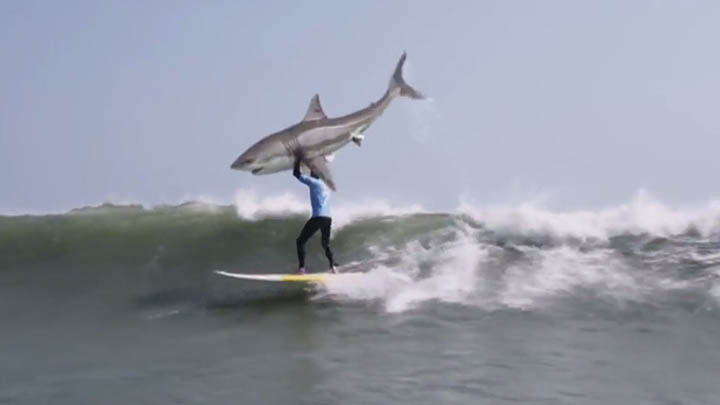 KFC in South Africa have released an advertisement that parodies Mick Fanning's recent shark attack, and it leaves us wondering whether anyone takes offence to this?
Ad. Article continues below.
His life threatening experience is being mocked, or at the very least, humoured by the advertisement, showing a he-man looking Fanning carrying the shark through the ocean as he catches a winning wave.
Fanning, an Australian surfing legend, fought off the great white shark live on camera while competing in a final competition round in July 2015 in South Africa.  The ensuing footage was run on almost every news channel in the world.  So this ad is making fun of a very well known moment.