Is there anything she can't do?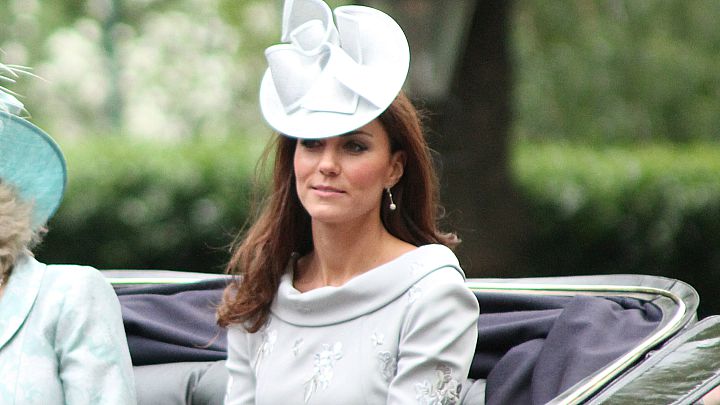 She can wave like a princess, tolerate insufferable hats attached to her forehead and has produced two absolutely divine children, so it's no surprise that the Duchess of Cornwall has risen to her latest challenge with characteristic aplomb.
Kate has joined her hubby in becoming an advanced scuba diver. The Telegraph newspaper has reported that Kate now holds the highest certification possible for a recreational diver, meaning she won't get left behind next time William, who is president of the British Sub-Aqua Club, takes a dive.
The qualification means the Duchess can now join her husband on deep dives to 30 metres to look for sharks during holidays in the Middleton family's regular destination, Mustique, although why she'd want to that is anyone's guess.
A spokesman for the Duchess said: "Diving is something the Duchess very much enjoys, and the Duke of Cambridge, who is of course President of the BSAC, has said in the past that he is hopeful his children will become interested in the sport."
The royal reporter for the Telegraph writes that Kate and William have always enjoyed a competitive relationship when it came to sport.
Ad. Article continues below.
The Duke once said, "We are both very competitive. She beats me at tennis and skiing but I am better at the rest."
William's team beat Kate's in a dragon-boat race in Canada in 2011, but he was left behind by his wife's team when she won a race in America's Cup yachts.
We say good on her for pursuing her husband's interests and letting him know he will have to stay on top of his game (when it comes to sport, at least) to keep ahead of his wife.
Were you aware of the Duchess's competitive streak? Where would you recommend she go diving? Does your family have a sport or hobby you all share?