Is Stephen Fry's fiance too young for him?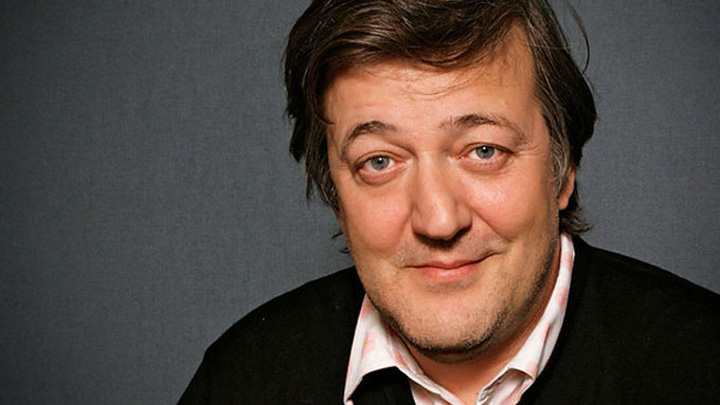 Respected British actor and writer Stephen Fry announced his engagement on Twitter in recent days, and most comments were congratulatory until overnight there wave been more criticisms into Stephen's partner's age.
In a post on Twitter, Fry said: "Oh. It looks as though a certain cat is out of a certain bag…I'm very, very happy of course but had hoped for a private wedding. Fat chance!"
57-year-old Stephen Fry is set to marry 27-year-old Elliott Spencer – a gap of 30 years. The difference in age may be inconsequential to some, but it's the fact that Elliott looks much younger than 27 that has had chins wagging.
But is it really anyone else's business? Should it really matter how old each person is and the size of the age gap in the couple? Or is there a line?
Ad. Article continues below.
Elliott's parents (who are the same age as Stephen) have given the happy couple their blessing and said they were over the moon, yet some have been using this as a basis for their insults.
It begs the question – if it were a woman dating a man 30 years her junior, would there be much of a fuss? Or what about an older man dating a younger woman? I doubt it.
Instead of focusing on his gender, age or sexual preference, we can't deny that two people in love is a beautiful thing. Stephen might actually make people realise that scrutiny over these things is not going to stop him from marrying the one he loves.
What do you think? Is Elliott too young for Stephen? Or should the public stay out of it? Tell us below.