Is reality television too open to bullying?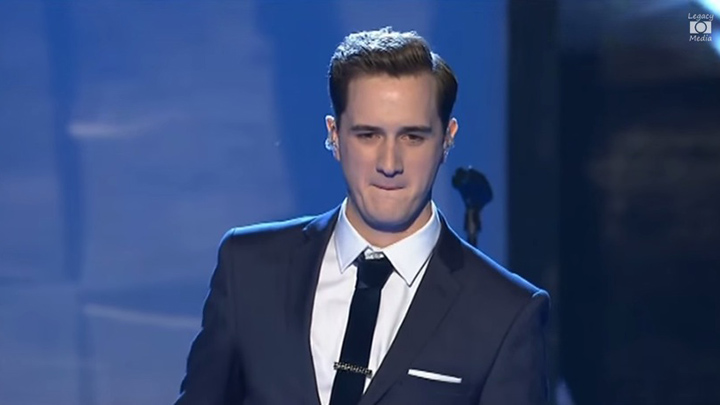 Last night on the New Zealand series of X Factor, a young man called Joe Irvine performed, wearing a suit with his hair slicked back. He did a wonderful job and the audience absolutely loved it. However when it came time to hear from the judges, two absolutely throttled him on his outfit choice, calling him a myriad of insulting things and belittling him in front of a multi-national audience. This has made us open up the discussion, is reality television too open to bullying?
You can watch the segment in the video below, but here's a recap of some of the things two judges said.
UK judge Natalia Kills said, after his performance, "As an artist who respects creative integrity and intellectual property, I am disgusted at how much you have copied my husband (fellow judge Willy Moon), from the hair to the suit. Do you not have any value or respect for originality?
"You're a laughing stock, it's cheesy, it's disgusting," she said.
Natalia's husband and fellow judge, Willy Moon, then compared Irvine to the fictional Psycho murderer Norman Bates and said Irvine's performance felt "a bit cheap and absurd" indicating he had some kind of "stalkerish" or "obsessive" problem because he was wearing a suit.
Ad. Article continues below.
It was revealed about 30 minutes ago that the couple have now been sacked from the positions of judge on the show – driven by a viral social media campaign against their bullying since last night.
According to the Sydney Morning Herald, the Human Rights Commissioner Dame Susan Devoy said "bullying isn't acceptable" whether at work, at school or on stage at an X Factor talent show.
"I'm glad to see Mediaworks decided to not be a bystander and to publicly condemn bullying abuse.
"Many people across the country spoke out to support the young man who was publicly ridiculed on the show last night.
"I'd like to congratulate the thousands of everyday New Zealanders who took to social media to condemn this bullying behaviour, to stand up for someone else who was being bullied".
Ad. Article continues below.
So it's time to have this discussion, should there be some kind of rules and regulations for judges on live, reality TV talent shows? Do you think that these kinds of shows open them up to bullying?