Is Holland Taylor the new over-60s style icon?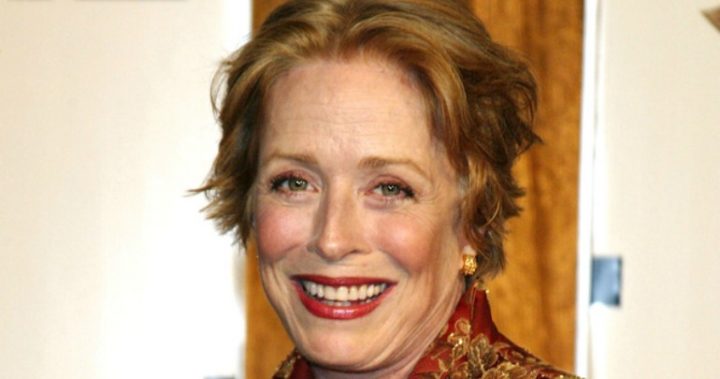 Emmy award winning actress Holland Taylor is well known for her sexy characters in a range of television roles.
From the sarcastic serial-dating mother in Two and a Half Men to the sizzling judge in The Practice, Taylor has always been happy to embrace her sexual side in roles.
However, with her appearance on the red carpet at a screening for her latest show, Mr. Mercedes, in Beverly Hills, the 74-year-old showed a lot of style and class in a rather demure dress.
The fun celeb brightened up the off-white dress with a touch of racy red, in her clutch and shoes.
Ad. Article continues below.
Sticking to her trademark make-up of heavy eyes, rosy cheeks, and simply styled hair, she looked every much a shining star.
Mr. Mercedes is a television series based on the best-selling novel by Stephen King, about a psychopathic killer, and earlier Taylor had posed with other members of the cast, which includes Mary-Louise Parker and Kelly Lynch. 
Ad. Article continues below.
This time she chose a black skirt and jacket with a white collared blouse, adding a single gold star for detail.
They are both more formal looks to the chic casual styling she wore to Comic-Con International 2017, held in San Diego, California, which was promoting the new series.
This time it was skinny jeans and boots with an oversized jacket, again with a gold star.
Ad. Article continues below.
An earlier event in California, again to promote the show, saw her in a cream coloured jacket, this time with a high-waisted pair of print pants.
Which of her three looks is your favourite?