INXS guitarist may never play again after tragic accident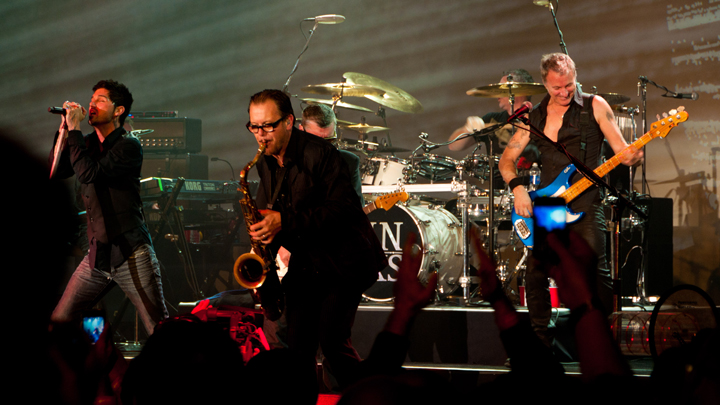 In some sad news this morning, it has been reported that Tim Farriss from INXS has been rushed to hospital to try and save his ring finger.
According to the SMH, it was severed in a boating accident – a tragic injury considering Tim is best known for being the guitarist of one of Australia's biggest rock groups of all time, INXS.
Tim was working on a boat on Australia Day when he severed his ring finger while winching an electric anchor.
News Corp  also reports that Tim Farriss told his INXS bandmates and manager Chris Murphy in an email that "I don't know if I will be able to play properly again".
His manager Chris Murphy told News Corp, "Tim is now home from the hospital with his family and undergoing physiotherapy as part of the recovery process. He is getting the best possible care and we hope with time he will regain movement in his finger. This was a terrible accident, we are all here to support him".
Ad. Article continues below.
This is a sad time for INXS lovers who have been looking forward to an announce of a new tour after a resurgence of popularity thanks to the Never Tear Us Apart TV series.
We send our best wishes to Tim Farriss. Do you like or dislike INXS? What messages of support would you send? Which is your favourite song?