Introducing Billy Joel's new baby girl, Della Rose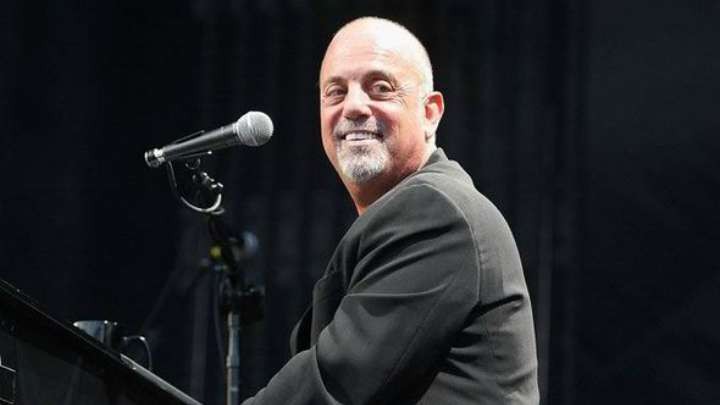 Billy Joel and his wife Alexis have shared the first picture of Della Rose, their sweet baby girl born on Wednesday.
The images was shared at the legendary musician's show in Philadelphia to the the thrill of the crowd.
Della is the second child for Billy Joel, and the first for his 33-year-old wife, who is an accomplished equestrian.
Mr Joel has another daughter, Alexa Ray, from his previous marriage to Christie Brinkley. There's no doubting whether Alexa Ray is happy about having a baby sister around despite the fact her step mother is only four years her senior.
Ad. Article continues below.
Billy and Alexis were married in a surprise ceremony at their annual Fourth of July party at their Long Island estate.
Billy Joel is 66 but shows no signs of slowing down, still performing regularly.
He's certainly not the first man in the world to become a dad in his 60s, Woody Allen, Larry King, Donald Trump, Julio Iglesias, Clint Eastwood, Rupert Murdoch, Rod Stewart and Sir Paul McCartney have all been there and probably have some good advice to share.
Can you imagine becoming a parent again at age 66? What advice do you have for Billy Joel (after all, it's been nearly 30 years since he had to change a nappy!)?