Hugo Weaving's terrifying new role announced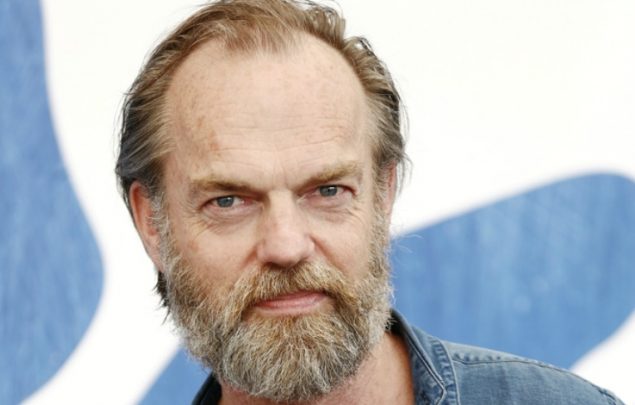 Hugo Weaving has just signed on as a lead in a new series, and already fans are expecting him to be terrifying.
Weaving, most recently seen in the Aussie movie Jasper Jones, is starring opposite Jennifer Jason Leigh in a five part series, based on the Patrick Melrose series of semi-autobiographical novels written by Edward St. Aubyn.
Leigh and Weaving will play Patrick Melrose's parents, with the story covering his abusive youth at the hands of his father (Weaving) and the mother (Leigh) who condones the behaviour.
Playing Patrick Melrose is Benedict Cumberbatch, perhaps best known for the his starring role in the Sherlock television series. Cumberbatch is also executive producer of the Patrick Melrose series.
Ad. Article continues below.
Each episode will cover each one of the books.
Read more: Actor accuses Aussies of being 'immature' about their own culture.
The fans have already taken to social media to express their delight at the news.
Wait. Did Jennifer Jason Leigh and Hugo Weaving join Melrose. Jennifer. Frickin'. Awesome. Indie. Queen. Jason. Leigh… pic.twitter.com/xPCWg0TdDs

— duskybatfishgirl (@duskybatfishgrl) July 10, 2017
Ad. Article continues below.
One fan said "I'd never think of Hugo Weaving as David Melrose, but he will be terrifying. Can't wait!"
David Nicholls, who was involved with Far From the Madding Crowd is penning the TV adaptation.
What's your favourite Hugo Weaving performance?