Hugh's heartwarming words about his dad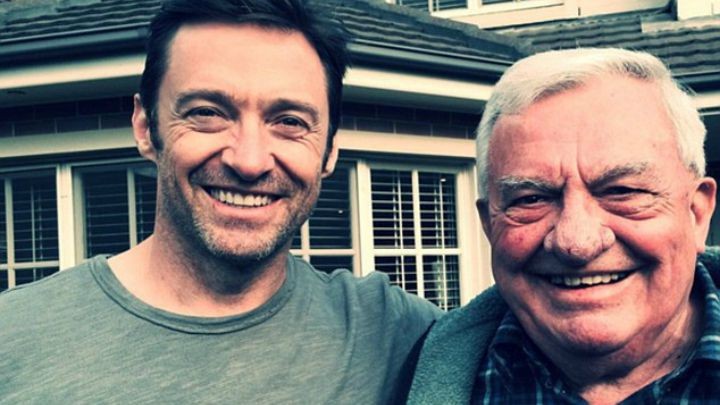 As you know, Hugh Jackman has Instagram and he's not afraid to use it. In recent weeks, the film star and all-round great bloke has posted pictures of himself as a tot playing footy; and of he and his wife with matching haircuts (aka mullets) in the early 90s.
He has no qualms making a git of himself li-synching a Katy Perry song, showing off his latest fishing conquest or sweaty gym pic. No wonder we all love him so.
But it was one simple word, along with a picture of Hugh beaming alongside his father on Instagram, that summed up his love for the man who raised him: "DAD".
Hugh has spoken in the past about his father, who raised he and his siblings after their mother Grace left and moved to the UK.
Ad. Article continues below.
In 2012, Hugh opened up to 60 Minutes in the US about his life, his father and his childhood.
At the time, he broke down on the show when discussing when his mother Grace left his father, himself and his siblings and moved to the UK.
"My father is my rock. It's where I learned everything about loyalty, dependability, being there day in, day out, no matter what,' Hugh told 60 Minutes in the US during an interview.
He explained that his dad taught him that family was the most important thing in the world.
"It's always about the family," he said.
In a previous picture of the pair the actor shared on social media, Hugh labels his dad "my hero".
Ad. Article continues below.
The similarities between Hugh and his dad Christopher are striking, and are clearly more than skin deep.
And just because it's funny, here are Deborah-Lee and Hugh with matching haircuts…
What one word would you use to describe the parent who had the greatest impact on you?