Hugh Grant opens up about a difficult time in his life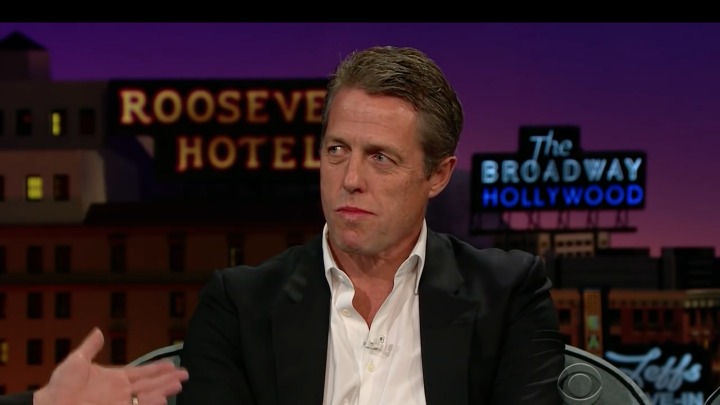 Usually seen as a fun-loving guy, the charming Hugh Grant had a difficult conversation with James Corden during an appearance on The Late Late Show, when he opened up to the host about a difficult time in his life.
Ad. Article continues below.
After James recalled Hugh telling him his entire life story the first time they met, the "Love Actually" star said, "I do that now, I can't tell you why. I have to stop. I spent half my life campaigning for privacy and the other half revealing everything about myself." James jokingly asked if the 55-year-old actor had been to therapy and got a rather surprisingly candid response.
"Only once, I went mad in 2007," he said, seemingly serious. "I got massaged into madness. I went on a holiday in the Maldives and I was extremely bored, so I thought, 'I'll have another massage.' I was having about 30 massages a day. At the end of the holiday, I felt a little strange … I got on the plane to go home, opened the newspaper reading the football results, and I burst into tears. And I couldn't stop crying for three weeks. It was completely absurd … so I went to see shrinks then."
While he couldn't explain what made him so emotional almost a decade ago, the British actor jested that "he can't stop having children" after welcoming two with Tinglan Hong and another two with his current partner, Swedish TV producer Anna Eberstein.
He also joked about seeing a hypnotist but thinking he was "tense as a toad" rather than relaxed. "I'm totally miserable and self-conscious but because I'm English and polite I can't say that so I go, 'Yes, I'm very relaxed,'" he admitted.
Watch the video below:

Do you like Hugh Grant? What are your thoughts on this secret he shared?