Huge security issue in 600 million smart phones... Are you affected?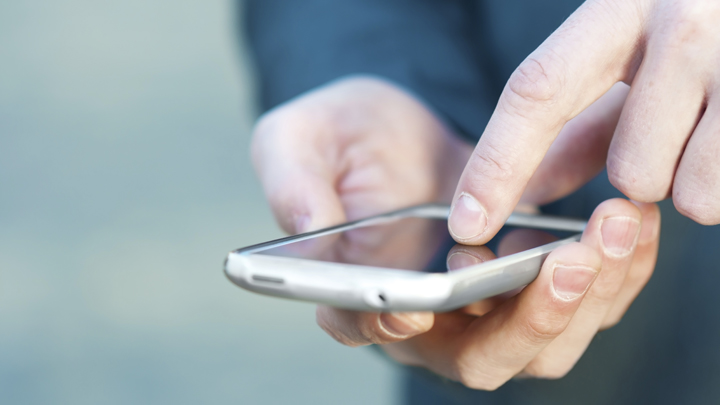 In one of the biggest security breaches of the digital world, it has just been revealed that over 600 million smart phone users worldwide have been spied on through their phone.
A glitch in the keyboard has meant the cyber criminals have been able to read text messages of Samsung Galaxy phone users.
The software in the devices are said to be vulnerable, with hackers using the phone's camera and microphone to get into the system.
Samsung are now furiously working on a solution for handset owners, but for now it is recommended that anyone with a Galaxy phone does not connect to unsecured Wi-Fi networks, i.e. ones in cafes or outside of Government-funded or home networks.
The glitch is in the factory installed IME keyboard, and was uncovered by NowSecure mobile security researcher Ryan Welton, reports the Daily Mail.
Ad. Article continues below.
And all of this can happen without you realising your phone has been compromised, with hundreds of your messages and photos potentially having been seen by malicious hackers, as well as eavesdropping on calls.
The flawed system essentially means that Samsung has inadvertently given special permissions on their keyboard, that make it easy for hackers to unlock it.
Unfortunately, the keyboard cannot be uninstalled and for now, the only known way to stop more hacking is to use your own data network and use another keyboard on your phone if possible.
A Samsung spokesman told MailOnline: 'Samsung takes emerging security threats very seriously.
'We are aware of the recent issue reported by several media outlets and are committed to providing the latest in mobile security.
Ad. Article continues below.
'It is important to note that the phone's core functions (kernel) were not affected by the reported issue due to the protection of the Samsung KNOX platform in all S4 models and above.
'Samsung KNOX also has the capability to update the security policy of the phones, over-the-air, to invalidate any remaining potential vulnerabilities caused by this issue.
'The security policy updates will begin rolling out in a few days'.
Do you have a Samsung phone or know someone who does? Let them know.