Australia's answer to Elvis: how our Government sacrificed Normie Rowe's career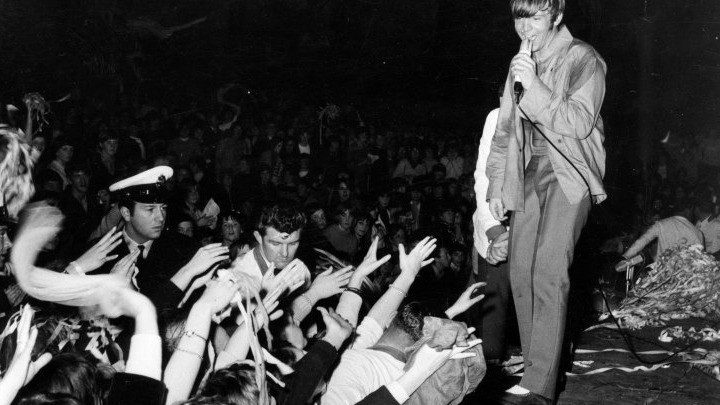 In 1967, Normie Rowe had the world at his feet. The singer of the hit Shakin All Over was the most popular solo performer in Australia and was already making great inroads in the UK. For the 21-year-old, it looked like the beginning of a glittering career.
Then, in September, Rowe was called up to national service, his birthday apparently plucked at random in the birth-date ballot that sent so many other young Australians to the Vietnam War.
Rowe served from 1968 to 1970, completing a tour of duty to the South-east Asian warzone with A Squadron, 3rd Cavalry Regiment. Throughout his training and tour, he was photographed and celebrated. Australians at home and in duty were proud of his contribution. But by the time Normie returned to the stage in 1970, his fans had moved on. The momentum he'd built up before the war had subsided and a new wave of artists had moved in.
He recalls, "I did a show on the 1st February 1970. Zoot were on it and all the kids clamoured for them. They walked away from me completely."
The singer recalls this as a dark period of his life. He told Noise 11 radio, "I stopped singing for six months and then my parents said, 'If you don't get some work and start paying your mortgage the bank is going to take your house back'. The only thing I knew was how to sing."
Ad. Article continues below.
Rowe managed to carve out a music career that has spanned five decades, but he never again reached the heights of pop stardom to which he was headed before the war.
Until this point, Normie Rowe's story is sad, but not necessarily usual. What makes it tragic is his allegation that he should never have been called up to war.
Rowe first noticed something amiss when he was pulled over by a police officer. "I guess it was about '78. I was driving round the Eastern Freeway and came off at Hoddle Street still doing 120 kilometres per hour. I was pulled over and the cop said, 'You were born on the same day as me. How come you went into the army and I didn't?'"
Ad. Article continues below.
The question plagued Mr Rowe for years. Then one day, out of the blue, he was contacted by the son of the military attachment to Harold Holt, Prime Minister at the time. He said his father had confessed something on his deathbed that he wanted the singer to know.
"He told his story just before he died to his son," Mr Rowe said in an interview with Noise 11. "His Dad said he was in Harold Holt's office and Harold was struggling with popularity and the anti-war movement. The officer said to Harold Holt, 'What you need is an Elvis Presley. Get Normie Rowe called up.'"
And that, the singer says, was that.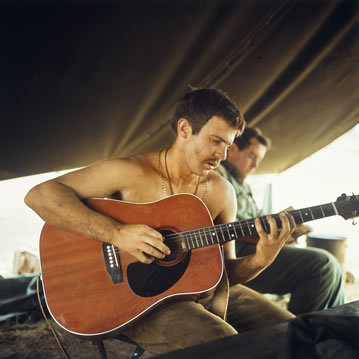 Just as Elvis rallied the US troops, Mr Rowe boosted morale amongst the Aussies, even jumping on stage occasionally to perform. Mostly, though, he was just a soldier. And the legacy of the war was more than just a promising career in tatters; Mr Rowe would struggle for years with the after-effects of combat.
Ad. Article continues below.
"When I got back from Vietnam the first thing my dad said was, 'Alright mate, you've done it, you've been overseas, the best thing you can do is forget about it and just get on with your life,'" Mr Rowe says in an interview with Fairfax.
"It's probably the worst advice I could have had because some of the most important things that ever happened to me in my life happened while I was in the army, especially when I was in Vietnam, and for me to forget those things, especially the loss of mates… to bury that down for as long as I had to bury it, and then all of a sudden have it come exploding out of me 20 or 30 years later was a terrible journey."
He adds that the war not only stole his spotlight, it also robbed him of the drive to keep on being that superstar. After going through the war and being part of a platoon, he found the whole music industry distasteful and egocentric.
Ad. Article continues below.
This month marks 50 years since Normie Rowe first sang Shakin All Over on Grandstand, a pivotal moment in his early career. Today the year that changed his life is part of an exhibition in Melbourne called Theatres of War, which tells the story of the Australian experience of wartime entertainment, at home and on the front line.
According to The Saturday Paper, the Australian War Memorial denies that Normie Rowe was unfairly conscripted, citing records that he was selected in a supplementary ballot for Australians overseas during the first round.
Normie Rowe continues to tour clubs and smaller venues and has recently become a grandad for the second time.
Tell us, do you remember Normie Rowe in his heyday? And how do you feel about his allegations that he was used to boost morale and support for the Vietnam War?