Holy Helen Mirren: with a dress and crows feet we can all admire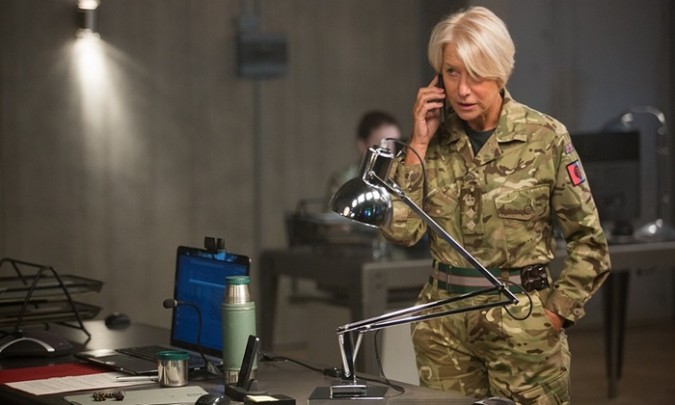 Helen Mirren has hit the red carpet in Toronto today in two stunning dresses, on the same day she was featured in the UK's You magazine talking about her crows feet and how they make her feel.
Mirren who launched her latest film Eye in the Sky last night, plays a hard-edged colonel stationed at a Northwood army base. A thriller of epic proportions, The Guardian reported on it saying "Mirren is reliably stern and it's refreshing to see her in a role such as this, playing a character who, in a more Hollywoodised version, would undoubtedly be played by either a younger woman or a man".
The pictures of her and the commentary go hand in hand to tell a story of the amazing 70-year-old tonight. She spoke exclusively to You magazine about how a few crow's feet are nothing when combined with the self confidence that can only come with advancing years.
'There's a huge pressure on young girls to look a certain way these days,' she says. 'But, as I age, I've lost that incredible insecurity of youth. It's great that the penny has finally dropped.'
She also acknowledged in the feature that women her age will no longer  'sink into invisibility,' saying, 'As I get older, I don't look as good, but I don't give a damn.'
Ad. Article continues below.
A stunning Mirren was on the red carpet at the Toronto Film Festival overnight at the opening of Trumbo.
And earlier, at the the Eye in the Sky after party in a mighty fine dress
Ad. Article continues below.
Beautiful portraits have been taken of Helen Mirren also, at the Toronta Film Festival.