Hollywood star comforts earthquake survivors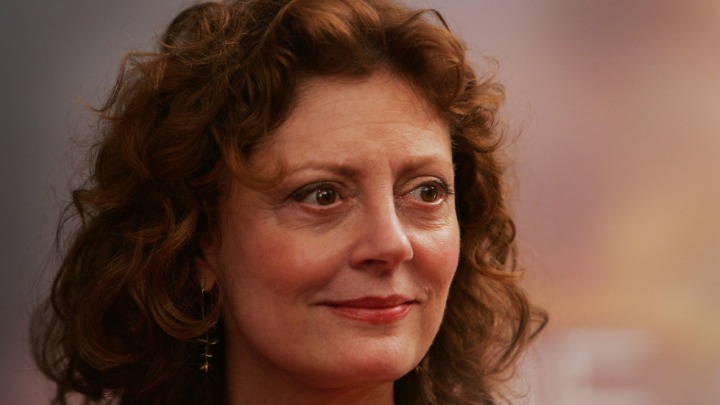 One of our favourite over 60s movie stars has been moved to tears as she toured earthquake-devastated Nepal.
68-year-old Susan Sarandon visited Nepal to comfort those who lost loved ones in the earthquakes and to encourage others to continue to travel to the country so the economy doesn't suffer as well.
Thousands of people were killed in two powerful earthquakes in Nepal last month and the natural disaster poses a serious threat to the tourism industry of the nation which boasts eight of the world's highest mountains.
The Thelma & Louise star was teary-eyed as she visited the rubble and spent time comforting citizens including Kanti Maya, a woman who lost her husband and daughter in the quake which hit Ramkot Village in Kathmandu.
Ad. Article continues below.
Sarandon also visited buildings around Ramkot Village that were damaged by the earthquakes. The first quake, on April 25, was a 7.8 magnitude and killed at least 8,490, with a second May 12 – 7.3 magnitude – killing 158.
During her five-day visit to Nepal, the Hollywood star will be staying with the famous Kungfu Nuns and working with the non-profit Live To Love project which aims to build more than 200 earthquake-resistant homes in Nepal.
At the launch of the housing campaign, the actress spoke of the importance of continued tourism to Nepal.
"It is important to emphasise that by the fall, when monsoon ends, people should make their reservations now if they want to help and they want to come and visit because it is very, very important to keep all these jobs alive," she said.
Ad. Article continues below.
"I think that would be the next wave – to think of Nepal not as an ongoing disaster, but as a country that has found its way back and has many monuments that haven't fallen and many beautiful areas that can be still safe to trek".
The Kungfu Nuns are a partner of Live To Love, helping the organization conduct community outreach, provide basic medical services and serve as role models of female empowerment in their community. Since the earthquakes, the famous nuns have been helping to remove rubble from homes in nearby affected villages, clearing pathways, pitching tents for shelters, and distributing rice and lentils.
How wonderful is it that Susan Sarandon is giving back to a community when it needs it most? Should more Hollywood stars follow her lead?