Helen Mirren swears on live TV... but was it really that bad?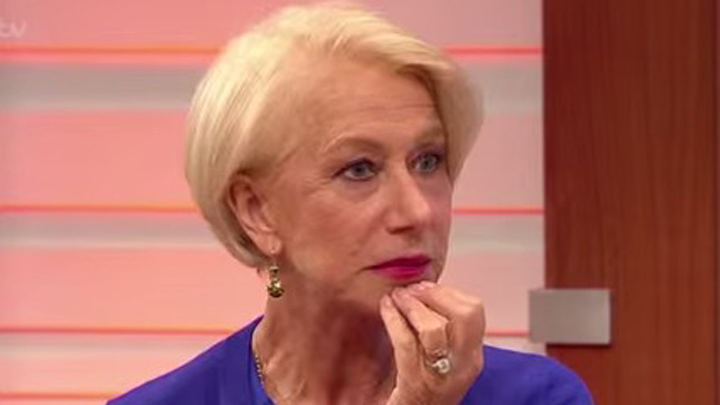 Helen Mirren has shocked TV anchors after she let a curse word out during an interview. But was it even a word worthy of such a reaction?
It's a term that many Australians are familiar with, but that didn't stop the hosts from getting quite upset at the Dame.
Being interviewed for Good Morning Britain, she said that during a camping trip with her ex Liam Neeson "it pissed with rain", making presenter Ben Shephard promptly stop her and apologise to viewers.
"Oh, we should apologise – we can't say things like that first thing in the morning," said Shephard. "It's like one of those moments when you put your foot in your mouth. Apologies".
Ad. Article continues below.
She replied: "I'm so sorry … It rained a lot", but then innocently asked, "Why can't you say that?" and was cut off immediately by co-host Kate Garraway who said, "Can we have that debate another time or we'll get fired?'"
"You might be the Queen but you can't say that".
Helen was clearly a bit red-faced after the incident.
Do you think that was a fair reaction, or did the hosts get a bit hot under the collar for no reason? Do you use this turn of phrase?