Helen Mirren stuns wearing a partly sheer lace dress... Again!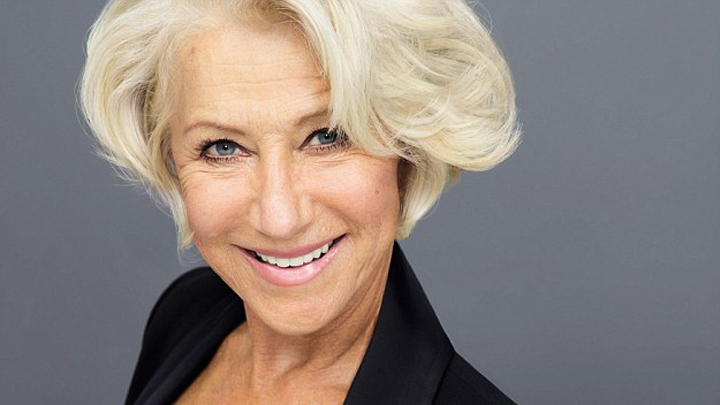 Helen Mirren is someone that we just simply adore! She's fit, healthy, passionate and so incredibly talented.  Last week, she turned heads when she stepped out at the 2015 Drama Desk Awards and received an award for her most recent portrayal of The Queen. She wore a fitted black, below the knee dress with sheer sleeves letting a little skin peek through.
It was one of the most gorgeous and elegant looks we've seen in a long time.
While speaking after the award show someone asked what she'll do when her Broadway show ends, to which she replied, "I should like to take a break and spend some time here with my husband. I'd like to go to a bar or a restaurant. I can't do that now. I am onstage for two hours every night. I can't go out. And right now I'm on the Tony march. I said to [fellow nominees] Kelli [O'Hara] and Kristin [Chenoweth], "We all have to live like nuns. Ethel Merman once told Elaine Stritch that if you want to be a Broadway star, 'You have to live like a f -  – king nun!' You do. You have to live like "a f –  - king nun." That is exactly what you have to do."
This isn't the first time she's stepped out in lace this year however, with a blue dress catching eyes a few months ago and a striking red dress for the Met Gala.
We love the look and we love Helen! Tell us, do you agree?
Ad. Article continues below.
Ad. Article continues below.