Helen Mirren stuns in revealing lace, and talks about loving life at 70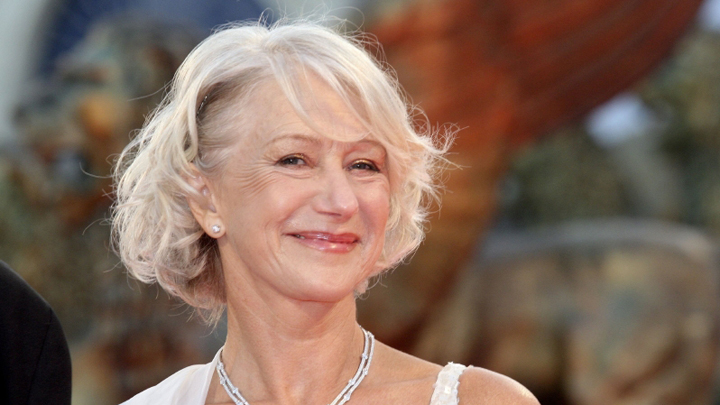 All eyes were on Helen Mirren as she stepped out for the Artists for Peace and Justice festival gala at the 2015 Toronto International Film Festival over the weekend.
Walking alongside another screen siren, Susan Sarandon, Helen looked effortlessly gorgeous in a black and white lace dress.
It was a classy but sexy look that was later teamed with a green jacket.
Susan Sarandon, 68, wore a form-fitting jumpsuit that accentuated her famous curves, as the pair mingled with friends and fellow actors.
You've got to admire Helen for being that one star that just exudes confidence despite what society may say is inappropriate for women of a 'certain age', but in fact the actress says she isn't that confident at all.
Ad. Article continues below.
Speaking to You Magazine, the 70-year-old said she was glad that society was warming to the idea of ageing and looking glamorous.
"Women of my age are financially secure, with the disposable income – and the desire – to buy beauty products, not just sink into invisibility", she said.
"I'm a woman that loves make-up and getting dressed up. As I get older, I don't look as good, but I don't give a damn.
"There's a huge pressure on young girls to look a certain way these days but, as I age, I've lost that incredible insecurity of youth.
"My identity as an actress was sexualised very early on. Looking back over the past 40 years, it's been a hindrance as well as a help, and incredibly irritating at times.
Ad. Article continues below.
At 46, Helen starred in Prime Suspect as detective chief inspector Jane Tennison for the next 15 years.
"When Prime Suspect first came out, it was about women in the workplace," she said.
"A woman in her 50s leading a television series was surprising".
And she was so honest about her beauty regime!
"I climb on the bus and get snapped with no make-up on, and I rarely go to the hairdresser's.
Ad. Article continues below.
"I think women should be free to wear whatever they want to.'
And as for advice she'd give to her younger self, "it would be to use the words "f*** off" much more frequently.
But perhaps her best advice comes for you and I: "Ageing is an adventure. It's a frightening adventure because health becomes an issue.
"Growing old is not for pussies – you've got to have courage. But then, you've got to have courage in life anyway".
Ad. Article continues below.
Love it!
What do you think of Helen Mirren's style and advice?