Helen Mirren rocks the Tonight Show with Jimmy Fallon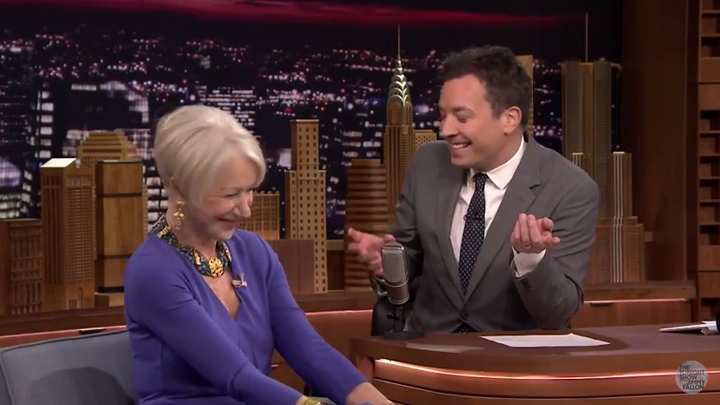 Starts at 60 favourite, Helen Mirren, was a guest on The Tonight Show with Jimmy Fallon last night and it was fantastic fun.
Ad. Article continues below.
The classy actress looked as stunning as ever in a beautiful tight-fitting purple dress. Jimmy invited Dame Helen to inhale helium with him as he asked her questions. He asked where she kept her Oscar (on her stairs) and he awarded her with a panda and her acceptance speech was hilarious.
Watch the video below – we're glad she has such a great sense of humour!