Helen Mirren reveals her exercise advice to other over 60s...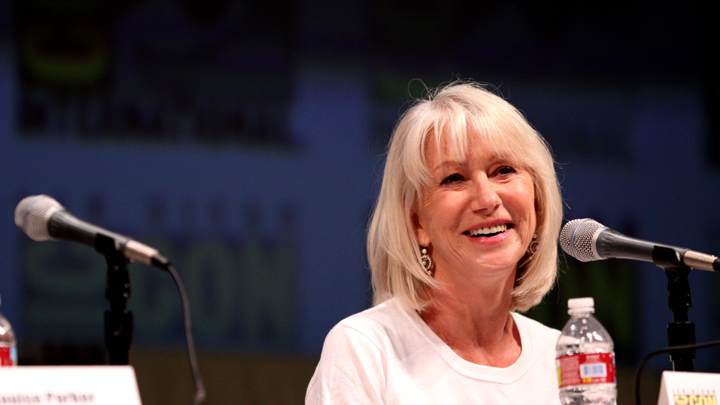 Helen Mirren is undoubtedly one of the most stylish over 60s in the world of showbiz. At 69, she's always looking dazzling and her figure is something we admire. She's let herself age gracefully but still looks fantastic and now we know why!
While speaking with People Magazine, in a recent interview, she revealed an exercise tip that we actually love:
"I don't go to the gym," she told People. "I'm trying to go". She noted a few tips for all the gym-avoiders out there who need to start a fitness regimen. "Buy yourself a fabulous workout outfit. Put it on and do four sit-ups and take it off and get in the shower," she said.
LOVE IT!
It may not get you fit, but hey, at least you'll feel good for trying! She was of course, just kidding, when she shared this gem of advice and in fact the real advice she has to share is start small and work your way up. She said, "My thing with exercise is start really easy, just so you only do three sit-ups … Then do four next week and the next week do five".
Ad. Article continues below.
Last year she revealed that she's actually a fan of the Royal Canadian Air Force workout which is a highly intensive, boot camp style work out. She told Hello Magazine, "It is the exercise I have done off and on my whole life. It just very gently gets you fit. Two weeks of doing that and you think: 'Yeah, I could go to the gym now'."
So this week, why not try her advice and get moving? Perhaps your weekly plan could be to walk for 15 minutes, three times. Then next week, you make it 20 minutes, three times and so forth.
Tell us, what do you do to stay in shape? How do you stay fit and healthy? Share your thoughts in the comments below…