Helen Mirren returns to social media with a pre-birthday selfie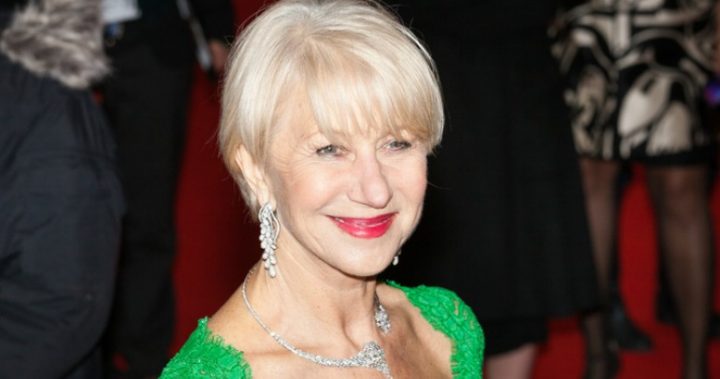 Dame Helen Mirren is celebrating turning 72 today and she's still scoring the roles… although she's not happy about all that has been on offer.  
The star of classic movies such as The Queen, Gosford Park and Calendar Girls will next be seen in The Nutcracker and the Four Realms, also starring Morgan Freeman and Keira Knightley. Mirren plays Mother Ginger in the Disney live action remake of the 1891 story The Nutcracker and the Mouse King, the story that inspired the famous ballet The Nutcracker.
There's also news of a role in a new drama in the planning, where she'll play a retired detective training police personnel at a refugee camp. The four-part drama, with producer Andy Harries, is still being shopped to UK broadcasters.
Harries told Television magazine that Mirren was looking for inspirational roles.  "Helen was sick of receiving terrible scripts that either had her character suffering from dementia or dying in a cancer ward," Andy Harries said "She wanted something that reflected her own life as an active, 70-year-old woman."
Ad. Article continues below.
Read more: Helen Mirren's very unlikely admirer.
An active woman indeed. Mirren posted this image on Instagram, a selfie taken in the magical Castel del monte, in southeast Italy, which she described as a miracle of art in architecture.
Read more: Helen Mirren says it's about time beauty brands embraced wrinkles.
Ad. Article continues below.
A month ago she shared his image in Monte Carlo.
What is your favourite performance by Helen Mirren?