Helen Mirren looks close to death in this new film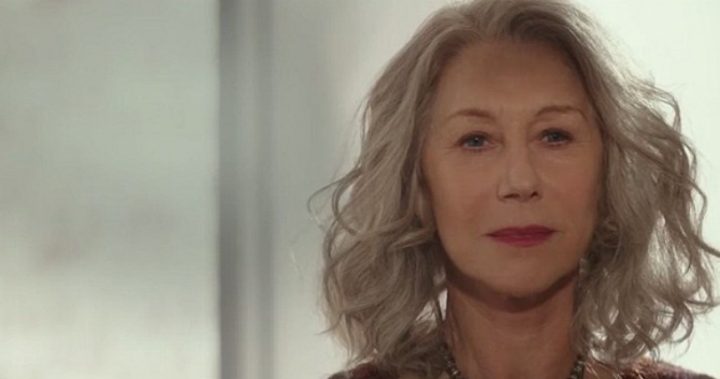 As a kid did you write letters to Santa Claus? Well, imagine you're a depressed middle aged man and you write a letter to the universe, only to get the surprise of your life when Dame Helen Mirren turns up. As Death.
You'd be spot on if you thought this was the stuff of movies!
The first teaser trailer for the film Collateral Beauty has Will Smith playing a New York advertising executive who begins writing therapeutic letters to no one in particular after a tragic loss.
The cast is magnificent and includes Edward Norton, Kate Winslet, Michael Pena and Naomie Harris, who all serve as Smith's friends and are concerned about his state of wellbeing. That's a friendship circle we'd like to be a part of!
Ad. Article continues below.
Dame Helen turns up looking rather striking in a blue beret and feathered collar. Not what you'd expect for someone who has as bad a wrap as Death has.
"Who did you write the letter to?" Death asks Smith's Howard.
When he says he wrote the letter to death she says: "Nice to meet you. Charmed I'm sure. People write letters to the universe all the time. Most don't get a personal response. But you are."
Ad. Article continues below.
Dame Helen admits to being impressed by Will's performance in Independence Day, where the two were co-stars.
"I had the advantage of working with a true angel sent to this earth, an actor called Will Smith, who is the most unbelievably kind, gentle, generous, good-hearted person," she said in an interview.
Despite the sombre subject matter, the Collateral Beauty cast are said to have enjoyed making the film. It will be released towards the end of this year.
If Death came knocking on your door, what would you want him/her to look like? Is this a film you would like to see?