Helen Mirren: It's taken over 60 years to look this good!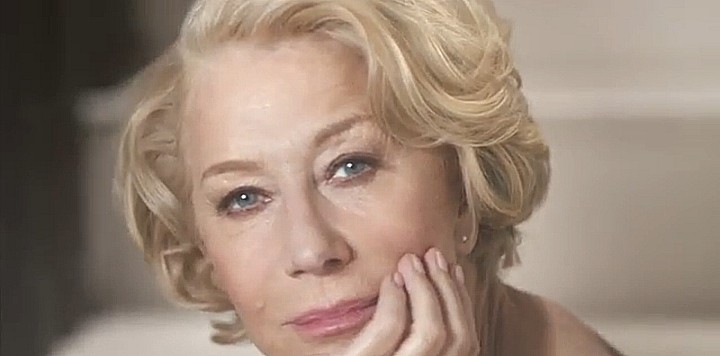 We think Helen Mirren is, and always has been, stunning. But accompanying her new ad as spokesperson for L'Oreal, she has had some surprising comments about her beauty. Do you think Helen embodies perfection?
"I am not gorgeous and I never was, but I was always OK-looking and I'm keen to stay that way".
That's an earlier quote, but in the new TV ad she's far more confident about her looks:
It's taken over 60 years to look this good!
Of course you'd expect a high-profile star in a glossy TV ad to be all positive, but there's also quite a serious note in there:
Ad. Article continues below.
You know that moment when you realise what used to work for you just isn't working anymore…
All of which ties in with something Helen said a little while ago:
A lot of women get stuck at what they did between the ages of 18 and 28 and they never have the courage to change that. My advice is to look at what's happening now and go with the flow, don't do what you did when you were 24.
As regards make-up, Mirren thinks that as you get older, you have to wear less and less make-up.
Here's Helen's new ad:
Ad. Article continues below.
What do you think? Is Helen Mirren's theory on adapting new looks as you get older something you agree with? And just how well is Helen managing her own looks! Let us know in the Comments section.