Helen Mirren flaunts her fabulous figure in feathered black number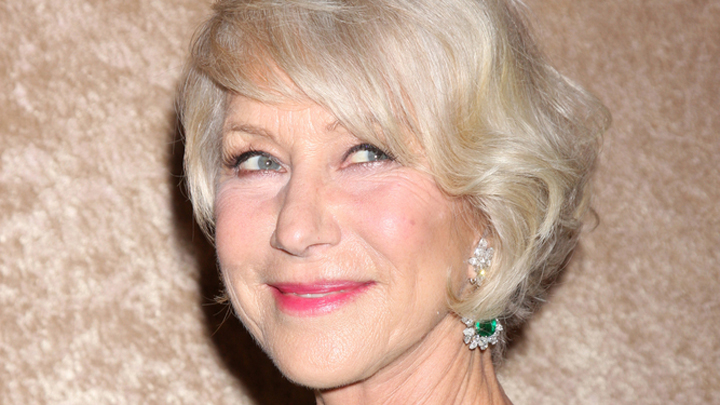 Can Helen Mirren do no wrong? Her latest look suggests that no, she can't! The black flowing dress and rep lippy showed off Helen's best assets – her great figure and youthful face.
On the red carpet for a screening of her latest film Trumbo at the Samuel Goldwyn Theater, the Oscar winner had all eyes on her. She spun around in the incredible black dress and looked like a fabulous gothic version of Marilyn Monroe.
The glittery black gown had a v-neck and feathers, and fit the actress perfectly.
The movie, set for release in February, stars Helen as 1930s gossip columnist Hedda Hopper, with Bryan Cranston starring as screenwriter Dalton Trumbo.
Ad. Article continues below.
Asked by the Radio Times if she would ever stop acting now she's 70? "Yes, it would be quite nice," Helen told Radio Times. "I don't think 'dying on the job' is such a wonderful thing."But I'm driven by competitiveness, always thinking I can do better, and the sheer pleasure of earning a living – a fabulous miracle I've never quite got over", she said.Take a look at her dress and tell us, do you like her style?